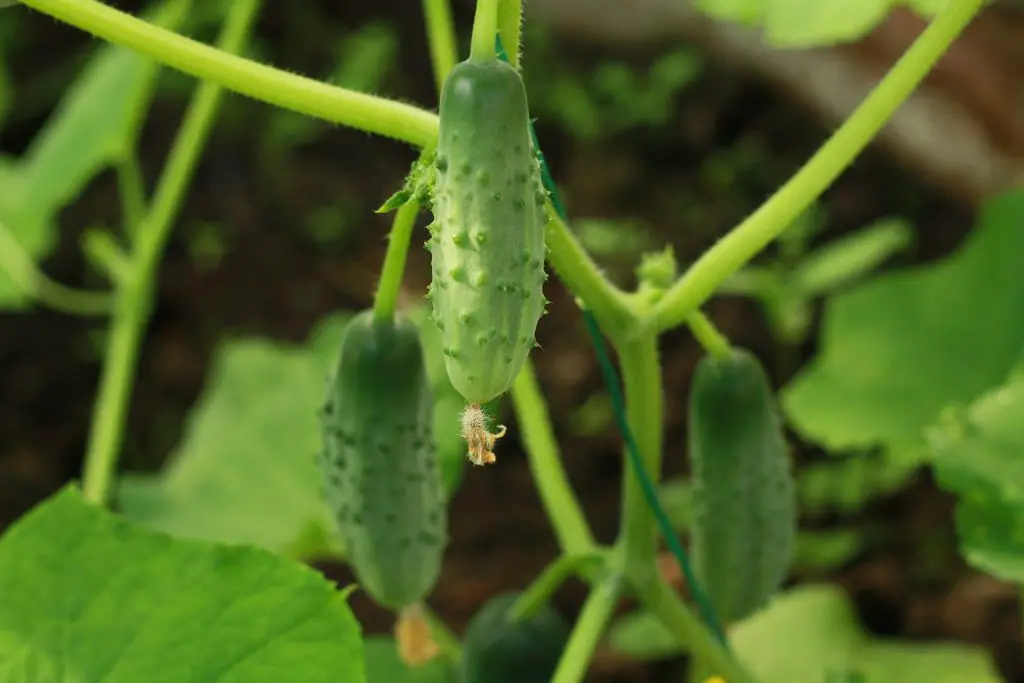 Fellow gardeners will know, growing cucumber takes quite an effort because they need extra love to grow correctly. Whether you are growing only a few cucumber plants or more than a dozen, you will have to come across choosing a fertilizer for your cucumbers at one point. People who are new to gardening often make the mistake of assuming that every fertilizer is the same. While all the fertilizers available on the market promise to help your plant grow properly, only a handful of them are actually worth the money.
With good granular fertilizers or liquid fertilizers, you can grow green cucumbers twice the regular size and can have better fruit production. This is not an exaggeration as there are countless cases of people obtaining this result. Fertilizer is a must if you are planning to increase the total output of your plant. So how does the fertilizer help get that result?
Is fertilizer really needed for cucumbers?
When you plant cucumbers, good fertilizers provide your plant with all the essentials like potassium, nitrogen, and phosphorus. These elements are essential for your plant to grow to its full strength. Although cucumbers have low nitrogen requirements, they need high levels of phosphorus and potassium.
Before you jump into buying the best liquid or granular fertilizer for your cucumber, make sure that you know your soil Ph type. Knowing your soil types is necessary for determining what kind and how much nutrients are needed for your cucumber. Regular heavy soils might need less fertilizer than sandy soils. When you harvest cucumbers, you don't need to be worried about the technicality of the nutrients and soil type. Just a little bit of quick research will be enough for you to make an assessment.
There are fertilizers on the market from several brands. While most of them work just fine, some of the fertilizers available work exceptionally well. Here, we have listed four best fertilizers to help your vining cucumbers plant grow to its fullest.
Miracle-Gro Shake 'N Feed Tomato, Fruit & Vegetable Plant Food, 4.5 lb.
Jobe's Organics 9023 Fertilizer, 16 lb
Dr. Earth 708P Organic 9 Fruit Tree Fertilizer
Miracle-Gro Performance Organics All Purpose Plant Nutrition
Miracle-Gro Shake 'N Feed Tomato, Fruit & Vegetable Plant Food
The Miracle-Gro Shake 'N Feed is on the top of our list of the best fertilizer for cucumbers. You can get the product in 1lb, 4.5lb, and 8 lb. This water-soluble fertilizer contains natural ingredients with organic matter for the microbes in the soil to feed on. Additionally, the company claims that you can use the product for up to 3 months.
Some things to keep in mind when using the Miracle-Gro Shake 'N Feed:
Apply dry and don't pre-mix the fertilizer with water
Never apply the fertilizer to wet foliage
Don't pile the fertilizer against the plant stem
The recommended rate is 1/2 cup per 10 square feet approximately.
Mix the fertilizer in the top one to three inches of soil and mix it evenly
Reapply the fertilizer every three months.
What are people saying on about Miracle-Gro Shake 'N Feed Tomato, Fruit & Vegetable Plant Food
The Miracle-Gro Shake 'N Feed is a popular product on Amazon. Currently, it is Amazon's choice when it comes to the best fertilizer for cucumber. Moreover, the product has received 77% 5-stars of more than 8 thousand reviews by the users. This implies that the product is a perfect choice for anyone looking for a fertilizer for their cucumbers.
Talking about the positive reviews, quite a few people have commented saying that they have been using the fertilizer for several years. They are happy with the product and have also shared their success stories. One happy customer, Gia M, has shared her story of how she was able to grow cucumbers and zucchini the size of her forearm. That is quite impressive. Furthermore, there are several other positive reviews from happy customers.
On the critical side of things, however, people have also complained that the fertilizer does not work at all. One of the reviewers has shared that his/her tomato yielded less fruit than usual after using the Shake 'N Feed. There are also multiple reviews of people suggesting that the fertilizer killed their plants.
With most of the reviews being positive, it is straightforward for us to recommend this fertilizer for growing cucumbers as well as cucumber flowers. However, since there are also reviews of the fertilizer destroying plants, keep that in the back of your mind.
Jobe's Organics 9023 Fertilizer
Jobe's Organics 9023 Fertilizer is the next product on our list. It is available in 1.5 lb., 4lb, or 16 lb pack. The company claims that the fertilizer is synthetical chemical-free and is USDA certified.
According to the company, Jobe's Organics improves the soil environment for your plants and reduces the risk of disease and insects.
Steps to Use
Mix the fertilizer with soil before planting
The recommended amount is 1 ½ tablespoon per 2-inch plant
Use 1 ½ tablespoon per 4-inch pot for container gardening
Use 1 ½ cups per foot of plant spread for established Vegetable & Tomato Plants.
The Jobe's Organics 9023 Fertilizer is biodegradable. The company claims to provide long term benefits and a healthy eco-system for your garden.
Enough about the company claims. Let's look at what the buyers are saying online.
Amazon Reviews
The product has received 72% 5-star out of more than 4 thousand user reviews. The top positive comment from SJ is quite impressive. SJ says that she compared the plant that used Jobe's Organics with another plant without any fertilizer. The side-by-side comparison showed that the plant that used the Jobe's grew far better than the one without it. People who have used the fertilizer on cucumbers, tomatoes, roses, and other plants have had positive experiences.
One of the top critical reviews of the product is from Sirahdia Stewart. She is not happy with the product and has stated that the fertilizer caused fungus to grow in all her house plants. In addition, there are multiple other negative comments of people complaining that the fertilizer grew mold in their flowers. It looks like there are quite a few side effects of the product.
Dr. Earth 708P Organic 9 Fruit Tree Fertilizer
Dr. Earth 708P Organic 9 Fruit Tree Fertilizer is another natural fertilizer on our list. This fertilizer product does not contain GMOs, sewage sludge, or chicken manure and is made up of 100% organic and natural ingredients.
The company claims that you will not need chemical fertilizers if you use this natural one. While believing in a company's claim in naïve in today's world, the fertilizer has worked for many buyers, as suggested by the testimonies online.
Buyers' comments 
If Amazon reviews are anything to go by, people are satisfied with the product. It has received 74% five stars out of 530 customer ratings.
People who have liked this Dr. Earth product have commented that they have seen a noticeable difference in their plants and flowers with the introduction of the product. Moreover, people have used the fertilizer on various trees, including apple, lemons, mango, and avocado, with successful results.
There are some negative reviews of the product as well. Some people have complained that the description of the product online does not match what is in the bag's description. Additionally, some customers have also complained about the smell of the fertilizer. Just like every other fertilizer that we have reviewed, this fertilizer has not worked for some people.
Miracle-Gro Performance Organics All Purpose Plant Nutrition
The Performance Organics All Purpose Plant Nutrition from Miracle-Go is the final product on our list. If you do a quick search online, you will find many people recommending this product for growing tomatoes and cucumbers. We can see why.
The company claims that this natural fertilizer instantly feeds your plant. Furthermore, they have also claimed astonishing results on fruits and flowers due to the enhancement of micronutrients.
Here is what buyers have said on Amazon:
Out of 1.2k reviews of the product, 71% are 5-star reviews. People are satisfied with the fertilizer's price and its quality. Most of the positive buyers have seen significant improvement in their plants after introducing the Miracle-Gro Performance Organics.
Those who did not find the product any good have complained about the smell. Some of the reviewers have stated that the fertilizer does not dilute entirely in water.
Some Frequently Asked Questions
How much fertilizer does a cucumber plant need?
It depends. In most cases, you will need around 1, ½ pounds per 100 square feet. We suggest you check the details on the packaging before you apply the fertilizers to your cucumber.
How many cucumbers will my plant produce?
In general, a healthy cucumber produces around five pounds of cucumber.
Why are the leaves of my cucumber turning yellow?
Your green cucumbers plant could be turning yellow due to the following reasons:
Lack of sunlight
Cucumbers have become overripe
Lack of balanced nutrient
Overwater
Can I make a homemade fertilizer for my cucumber?
Yes. You can definitely prepare homegrown fertilizers for your cucumber plant, flowers, and other plants. However, if you are entirely new to the field and don't know much about gardening, getting fertilizers from the market in the right thing to do. We have seen people having excellent results with homemade compost.
Is it healthy to eat the skin of a cucumber?
Many people don't know this, but eating a cucumber's skin is one of the healthiest choices you can make. The skin of cucumbers has vitamins and nutrients stored in them. So, next time you are planning to make a cucumber dish, don't peel away the valuable skin.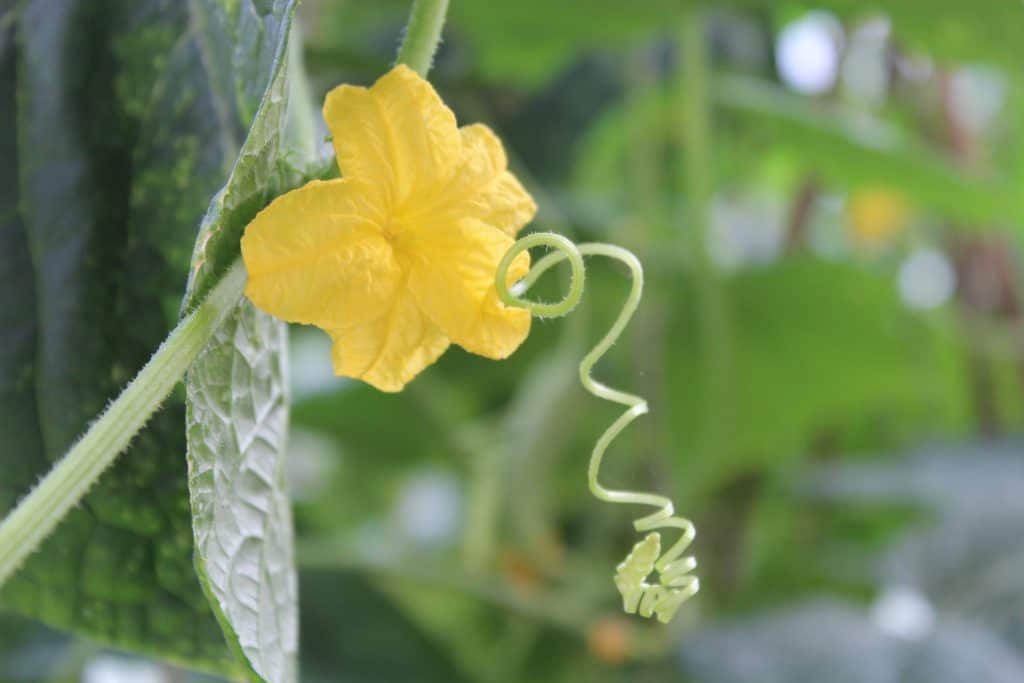 Some Tips for Beginner Cucumber Growers
Give your plant a steady supply of water
As you might have heard it in your science class, cucumber is made up of 95% water. So, yes, a cucumber plant needs moisture to grow. If you are not consistent with watering cucumbers, you will not see good production from your harvest.
Provide Right Nutrients
The nutrients on the soil begin to run out after some time. Hence, you will need to supply steady nutrients (organic fertilizer) for your cucumber plant to thrive in your garden. This is applicable for plants on a container garden as well as organic gardening.
Know when to pick your cucumber
Researches have shown that a cucumber plant will cease production if the cucumbers are not picked regularly.
Final Words
That's about it for this article. We hope this was helpful for you in choosing the fertilizer for the next time you plant cucumbers. You will not go wrong with any of the products above. However, quick research before you buy commercial fertilizer formula, nitrogen fertilizer, or slow-release fertilizer is essential if you want positive results on your gardening. Moreover, knowing some details about the terms like per cent Nitrogen, high Potassium, high phosphorus levels could be helpful in the long run.
Reach out to us if you have any queries. Stay safe and happy gardening!