Broccoli is an edible green vegetable plant that belongs to cabbage family having a large flowering head surrounded by leaves, arranged in a tree-like structure branching out from a thick, edible stalk. The word broccoli came from the Italian plural of broccoli, originated more than 2000 years back. It is often boiled, steamed or eaten raw. It is a cool-weather plant having bitterness in taste.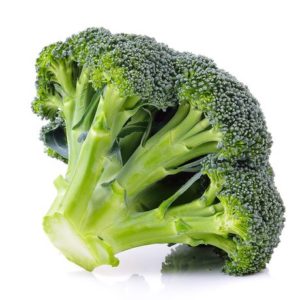 Types of Broccoli
There are commonly three types of vegetable. They are Calabrese, Sprouting, and purple cauliflower.
Calabrese broccoli: This is a cool season annual plant, also known merely as 'broccoli,' which has large green heads (10 cm to 20 cm) and thick stalks.
Sprouting broccoli: This has a large number of heads with many thin stems.
Purple cauliflower: This has a head shaped like cauliflower with tiny flower buds and sometimes has a purple cast to the tips of the flower buds, which is mainly grown in Europe and North America.
How to grow Broccoli
Broccoli is a cool-season plant, like spinach that can be grown in the spring or fall, which can germinate in soil with low temperature, full sun, moist, fertile soil that's slightly acidic. For best results, during spring, seeds or set transplants two to three weeks before last spring frost date while during fall, seed 85 to 100 days before your average first fall frost as broccoli flourish in cold weather.
o grow broccoli, the seeds should be planted ½ inch deep, or slightly deeper than they were grown originally. To grow in rows, space should be maintained 12 to 24 inches apart with 36 inches between each row to protect side heads. After three weeks of transplantation, fertilizers should be applied. Regular watering is necessary for consistent soil moisture, but you should be careful while watering as you cannot make developing head wet. Soapy water should be applied to protect leaves from insects. When the buds of the head are firm and tight before head flower, it should be harvest immediately. For best taste, it should be harvest at morning before the soil heats up. While harvesting, cut heads from the plant, taking at least six inches of stem or cut the stalk of the main head at a slant, about five to eight inches below the head. It can be stored in the refrigerator for up to five days and can be lightened and frozen for up to one year.
Health Benefits of Broccoli
This plant is known for their beneficial health effects and is sometimes referred to as the 'super veggies' because it is high in many nutrients like fiber, vitamin C, vitamin K, iron, and potassium, and protein. It contains 90% water, 7% carbs, 3% protein, and almost no fat. Likewise, it is very low in calories, only 31 calories per cup. It is low in digestible carbs but provides a decent amount of fiber (1 cup of raw broccoli (90 g) contains 2.3 g of fiber, which is about 5-10% of the recommended intake.
The carbohydrates in this vegetable mainly consist of fiber and sugar. Fiber is an integral part of a healthy diet, which promotes gut health and reduce the risk of various diseases while sugar is fructose, glucose and sucrose, lactose, and maltose. Along with this, broccoli is relatively high in protein compared to other vegetables but because of its high water, containing the protein serving is relatively low, (a cup of this vegetable only provides 3 g of protein).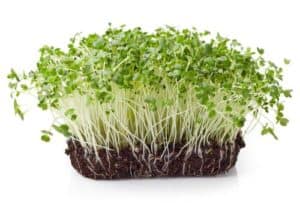 Broccoli is loaded with compounds that protect against cancer like breast cancer, prostate cancer, Gastric/ Stomach cancer, colorectal cancer, renal/kidney cancer, bladder cancer, heart diseases, prevent heart tissue damage, and improve many risk factors as well. Broccoli may lower cholesterol levels, improve eye health, the slow aging process, decreases the risk of certain dental and oral diseases, prevent some joint disorders, protects against UV radiation, helps in fetal development during pregnancy, and reduce the risk of eye-related diseases.
Possible side effects
Broccoli is well tolerated, but some may be allergic to it. It may have undesirable effects on the thyroid in some people. Likewise, those people who consume drug (blood thinner) should consult a doctor before taking a large amount of the vegetable because the high amount of vitamin K may interact with the medication.