February 14, Valentine's day, the day when love is celebrated is only a few days away. The day when romance blooms in the air, the day when lovers express their feelings for each other. Love is expressed through greeting cards, gifts and especially flowers. This very day, lovers celebrate their passion, togetherness as romance blooms in the air. Moreover, young people waiting to claim their love also take February 14 to be very special to confess their love some even get engaged on this day. But did you know that Valentine's day was named on St. Valentine and that this day contains the vestiges of both Christian and ancient Roman tradition. We have made some list of the best flowers for Valentine's Day 2020 just for you.
Well, if we go back to the history of Valentine's day, then we will get three versions of the story as the Catholic Church recognizes three different saints named Valentine or Valentinus. If we believe then, one version of the legend says that St. Valentine was a saint who rebelled against Emperor Claudius II. The Emperor outlawed the marriage for young men as he thought that single men made better soldiers. So, St. Valentine secretly performed marriages for young lovers. This led to the disclosure of his actions, and he was sentenced to death.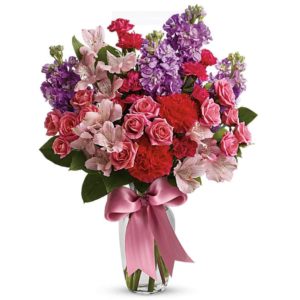 Another version of the legend, claims that St. Valentine may have helped the prisoners who were imprisoned in the Roman prison. And this led to his death as he was killed for attempting to help the Christians escape from the prison. Similarly, according to the next version of the legend, while St. Valentine was imprisoned, he fell in love with a young girl who happened to be the daughter of the jailor as she used to visit the prison during his confinement. And during his last days, it is said that he wrote her a letter signed with 'From your Valentine' (an expression which still exists). However, there is no specific evidence on which of the story is true, but the reality is that St. Valentine's always represented himself as a romantic figure who believed in the power of love that is pure and fearless.
During 270 A.D. in the middle of the February month, believers commemorated as the anniversary of Valentine's Death or Burial. While others claim that the in the middle of the February St. Valentine's feast day was celebrated as an effort to Christianize the pagan celebration of Lupercalia (fertility festival dedicated to the Roman god of agriculture). But at the end of the 5th century, the Lupercalia was outlawed, and Pope Gelasius declared February 14 as St. Valentine's Day. Even though the celebration of Saint Valentine's Day started long back from the 5th century, the celebration still exists among the people, and it has become the second most celebrated after Christmas in U.S.A and Europe.
And celebrating Valentine's Day is most popular among the younger generation these days, and 'Flower' has become one of the precious gifts that resonate passion of love and romance. Gifting flowers date back to the 1700s when Charles II introduced the Persian custom of the language of flowers to Europe. And along with flowers, greeting cards and chocolates are also the gifts that a lover gives to his/her love interest. But nothing can beat the 'Flowers' that gives the fragrance of love and melts the heart with romance. Flowers can be taken as an important element that contributes to the unity of two lovers that are immersed in the feeling of love. So, why not give flowers to your love interest as a confession of your emotions and feelings. Because time has changed and now you can choose a variety of flowers of your choice that you think that reflects your passion for love. And to help you here are some of the flowers that you can go with for your perfect 'Valentine's Day' moment.
Peonies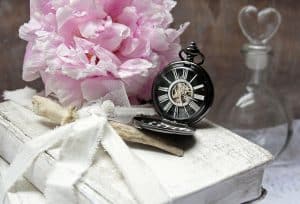 Peony, one of the fluffy blooms symbolizes love, romance, and prosperity. And it is believed that giving the peony flowers reflects love, honor and good fortune. Moreover, it also speaks for happy marriage and compassion so anyone who wants the relationship to go further with their love interest can be the perfect gift on Valentine's Day. Not only that, but Peony also has great significance with the Greek mythology as the legend has that, Paeon was a student of Aesculapius (god of medicine). And one day, Paeon saved Pluto's life in his first attempt by using a peony root which made Aesculapius very jealous of Paeon and tried to kill him. So, to save Paeon, Pluto transformed him to a peony that can be admired and praised by everyone which eventually, later on, symbolized the emotion of compassion to human nature. So, Peony can be one of your choices for the 'Valentine's Day' to show your compassion to your love interest.
Tulips
Tulips which actually carries the meaning of 'Perfect Love' is one of the most loved and popular flowers in the world has a great significance from the 17th century when the Turkish tradition of wearing tulip in one's turban was commented by the Europeans and mistakenly gave tulips their name which came from the Persian word meaning Turban. And then, slowly as the Europeans started taking to tulips, the popularity of the tulips rose specifically in the Netherlands. Even now, tulips are very popular and appreciated all over the world.
Moreover, tulips are of different colors, and each color symbolizes something. Like the Red tulips are said to reflect the intense feeling of love, purple tulips symbolize royalty while the yellow tulips represent the sunshine as in the hope for a better relationship. Similarly, white tulips represent the message of forgiveness and variegated tulips as the representation of beautiful eyes. In totality, tulip flowers symbolize the message of warmth and comfort that you can show to your love interest by giving this flower. And the plus point is also that it is very affordable yet classy and readily available in the flower store. This can be your pick for Valentine's Day to make your love interest feel the butterflies.
Roses
Red Rose is the ultimate gift or even say a choice that every lover chooses for the Valentine's Day. According to a report, 51 % of people buy red roses for Valentine's Day which clearly shows how popular it is. Red Rose symbolizes love, romance, beauty and perfection and it embodies the color red which is the ideal color of Love. This iconic flower is also very classy and elegant yet very pricey. So, most of the gardeners hold back their rose bushes for months to have the perfect bloom time for February 14.
If you want to have ring the bells in your love interest's heart, then you can genuinely choose Red rose. And maybe the perfect moment that you want to share with your 'the only one' can be in reality with the help of Red rose. So, get the bouquet of Red rose and go for it.
Matthiola Incana
Matthiola Incana, one of the flowers that you can go for your perfect Valentine's day carries a very spicy cinnamon clove scent. And specifically, the flower symbolizes the timeless beauty and lifelong happiness which can resonate with your feelings to your love interest. The flower originated from the Mediterranean region and the color palette offered by it is very versatile which gives you a choice to go with. Directly, the bouquet of Matthiola Incana is said to represent the 'Sophisticated beauty' as it carries the sweet but spicy aroma. This makes the flower even more romantic for the lovers for Valentine's Day.
So, getting the Matthiola Incana will eventually reinforce the romantic character in the bouquet which can be a bonus as it will put a smile on your lover's face. Because in the language of flowers Matthiola Incana is the romantic seducer and now you can take it to ensure the relationship by confessing it through the aroma of the flower. So, why not going with the Matthiola Incana for your very own Valentine on the special Valentine's Day.
Red Chrysanthemum
Red Chrysanthemum flower is among the three variety of Chrysanthemum flowers. Each of the colors has its specific meaning and not only that it also signifies different definitions that have been used all over the world. In Asia it signifies life and rebirth, in Europe it represents the expression of sympathy, and in America, it signifies respect and honor. However, for your valentine Red Chrysanthemum is that flower that will express your feelings because it is said that they directly symbolize love and what a better way to start a relationship or to celebrate the togetherness.
Moreover, these flowers are also believed to signify happiness, joy, and love. So, why not show your loved ones what you really about them with Red Chrysanthemum and cherish those moments of love, joy, and togetherness this Valentine's Day. You can get these on your bouquet and make someone feel special.
Ranunculus
Ranunculus flower also is known as 'Buttercup' and 'Coyote's Eyes' is native to Asia. It has great significance to Persian History as the legend claims that mythological character Coyote once was used throwing his eyes into the air and catching them and he did it repetitively to entertain himself. But one Eagle snatched the eyes while in the air, and now Coyote was blind. After that, he plucked two Ranunculus from the field and acted as his own eyes.
However, if we look at the language of flowers, Ranunculus has a very distinctive meaning which sends a clear expression of a statement which is, 'I'm dazzled by your charm.' And to praise the beauty of your loved ones you cannot have a better choice other than this as it symbolizes the radiant charm and praises the attractiveness of your love interest. So, if you are willing to wow your partner with this beautiful flower than definitely, she/he will be fascinated. And will also be very impressed as it sparks the beauty praise and the real confession of your feelings smoothly. You can have any color of your choice to go with as Ranunculus flowers have a variety of ranges from white to pink, red to yellow and then orange. So, it's all up to you and decides on the flower as whether Ranunculus truly reflects your emotions correctly or not. And if does then make your Valentine's Day more special than ever by making Ranunculus flower your gift to him/her.
Pink Asters
Pink Asters, a star-shaped flower that symbolizes love and sensitivity has been one of the major choices to go with for Valentine's Day. It is also known as 'Michaelmas Daisy,' 'Starwort'and 'Frost Flowers.' It also has a great significance to Greek mythology as it was placed on the altars of God from where it was taken as a symbol of love. Moreover, it is also said that when the Greek goddess, Astraea was crying because there were few stars in the dark sky. Then, the tears that came from Astrea's eyes is believed to have been transformed as the star-shaped Aster(meaning stars) flowers.
This enchanted flower blooms in white, red, pink, purple, lavender, blue and yellow that means you can go with a variety of choice. It is also believed that giving a bouquet of Pink Asters conveys a profoundly emotional love and affection for the person that you like or love. And this Valentine's day, this flower can be your ultimate choice for that special moment. The symbol of love and faith, Pink Asters can genuinely express your real emotions and resonate with your leap of faith in the relationship. So, to cherish that special moment of togetherness and celebrate the aroma of love in the air, you can gift Pink Asters to your loved ones. Make this Valentine's Day, the day when Pink Asters channeled your love to your loved one's heart.
Daffodil
The daffodil flower is one of the flowers that you can go for your Valentine's Day to put a smile on your loved one's face. In Persian literature is often spoken as the symbol of beautiful eyes. Having strong significance to 'Beautiful Eyes,' you can express your emotions and convey the message of love with Daffodil and praise the beauty of the beholder. This flower is said to represent good fortune and happiness which means to start any new relationship; Daffodil can be the part of your journey. Not only that the lovers who want to celebrate their love and togetherness, but it can also be an excellent choice as it signifies happiness. On the other hand, it is also the 10th-anniversary flower, so what a better way to celebrate the prosperity and longevity of a relationship with other than Daffodil.
So, this Valentine's Day, get a bouquet of Daffodil and earn the trust of your partner by depicting what you honestly feel about his/her. And an excellent way of praising the beauty that lies in the eyes of your love interest with it. So, grab a bouquet of Daffodil and make this Valentine's day more precious and make someone feel special.
Gerbera Daisies
Gerbera Daisies native to South Africa was first discovered in 1880 by Robert Jameson while operating a gold mine in Transvaal. This flower is known to be bright and cheerful with an irresistible charm. They are recognizable by their large flowering heads which is available in an assortment of peppy hues, which gives them the additional meaning of cheerfulness. And the plus point is that these flowers are not limited to a particular color as this can be found in every natural color of the rainbow.
And specifically, in this Valentine's Day red Gerbera Daisies will be perfect as they symbolize love. And you can take it for the perfect moment with your partner. However, you can always go with other colors because as in whole the Gerbera Daisies are known to symbolize the innocence, purity, beauty, and cheerfulness. Their beautiful, large blooms crowd hundreds of petals onto each stem, creating a lively color contrasting shades in unexpected combinations that can definitely surprise him/her. And such a beautiful bouquet can instantly be the favorite of your partner and make your Valentine's Day more special than ever.
Alstroemeria
Alstroemeria native to South America has a little history behind its name which came from Sweden Baron Claus von Alstromer, who discovered this flower. The Alstroemeria flowers signify the power of friendship, devotion and the mutual bond of support between two individuals. This also symbolizes building personal life by finding new potential romantic connections. So, peeps if you are looking to propose someone that's been your friend for a long time then Alstroemeria can play the trick, and you can have the connection that you imagine of.
And if you are thinking of giving the Alstroemeria, then pink and red alstroemeria are highly recommended as they represent the warmth and affection to the receiver. So, let your love interest feel your passion, affection, and warmth which will open the doors of new relationships. Moreover, you can even take this flower to celebrate your love anniversary or your long-lasting friendship on Valentine's Day. Especially, the individuals who are having a serious crush on your friend who has been there for you on every passing storm, Alstroemeria will be the best choice to go with to confess what you feel.
Casa Blanca Lilies
Casa Blanca lilies are white oriental lilies that have a sweet fragrance that mesmerizes everyone. And if we look at the origin of lilies, then the word was derived from the Greek word 'leiron' (assumption to the white Madonna lily). And the lily was very revered by the Greeks which made them have this belief that the lilies sprouted from the milk of Hera, the queen of Gods. So, the variety of lilies like Casa Blanca lilies are always related to sophisticated beauty.
And if you want to gift a bouquet of Casa Blanca lilies then definitely your partner will be impressed as they are a little expensive and carries the classic style that can wow anyone. The Casa Blanca lilies symbolize the beauty, class, and style and to gift these will praise the beauty of your love interest in every way. And your partner will be mesmerized with the stunning blooms heady fragrance. So, get these on Valentine's Day and impress him/her with your classic taste because it is believed that the person who creates the bouquet with these dramatic and expensive lilies is sophisticated and knows his/her partner very well. Let's make the memory lane more special this Valentine's Day with Casa Blanca Lilies.
Orchids
Orchids have long been associated with fertility and virility because according to the Greek mythology, the women believed that if the father of their unborn baby ate large, new orchid tuber, it would be a son. And if the mother ate a small orchid tuber, then it would be a baby girl. And today Orchids symbolizes beauty, luxury, strength, and love. And it is said that it was one of the rarest flowers in the Victorian era which made this flower to be more exotic and expensive which made this flower to be one of the luxurious gifts that anyone can ever gift.
However, you can gift Orchids to your loved ones as they symbolize love, elegance, innocence then you can depict your emotions through orchids. And it is also known to be a perfect gift for couples who are expecting babies so you can get that too. It is also believed that the person who gives you orchids is a little wilder than the one who gives a dozen of roses. So, it's up to you whether you believe that the Orchids resonate with what you are willing to say to your love interest or not. And if does then get those Orchids in your hand and make someone feel special, this Valentine's Day.
Carnations
Carnations have a great significance with the Greek Mythology as it is believed that it got its name from the word 'Coronation' as it was used in the Greek ceremonial crowns while others believe that it originated from the Latin word 'Carnis' (meaning flesh) and in the early carnations at that time were all pink. That means it carries the history that is 2,000 years old and it can be gifted for various special occasions as it embodies a great symbol to multiple emotions.
The spiky petals of Carnations that look like they were cut with pinking shears symbolize love, affection, purity, luck, and admiration. And they grow in different colors from pink, white, red to yellow and scarlet. So, there are various choices that you can go with for Valentine's Day. And if you gift these, then it will undoubtedly send the message of fascination and the new love that you want to have with your partner. You can also gift these on the 1st-anniversary celebration too. As cheerful and adorable carnations are your potential relationship or even your long-lasted relationship both will be cherished in this 'Valentine's Day.' So, get a bouquet of Carnations and express what you feel to your loved ones.
Sunflower
In Greek Mythology, it is believed that a nymph became a sunflower after losing her love. But sunflower originated from the strong resemblance that it bears with the sun. Native to North America, sunflowers are the most affordable and readily available flower. And it symbolizes warmth, positivity, power, strength, and happiness. So, giving a bouquet of sunflower (spirit-lifting flowers) you want to keep the positivity and the warmth of the relationship for longer-term strengthening the bond.
And you can also take sunflowers as a proposal to your friend whom you have been longing to confess. As sunflowers represent the platonic love to the other individual and even the adoration and admiration to that person so maybe giving sunflower can seal the deal get you that romantic connection that you dreamed of having. And as the sunflowers stem that is strong, your relationship with your loved one to be also strengthened by loyalty and trust you can wish him/her this Valentine's Day with the beautiful bouquet of Sunflowers. So, get one and make this day special and precious for you both.
Irises
Iris got its name from Greek Goddess Iris who was a messenger of God and was believed that she used the rainbow as a bridge between heaven and earth. And some believed that the rainbow was the flowing, multi-colored robes of Iris. So, it is believed that these flowers were named to honor the rainbow Goddess. It is available in a wide range of colors from purple, blue, yellow to white, pink, red, chartreuse and brown. Moreover, it has often been associated with royalty and wisdom.
Yet, in this month of love, you can give Iris to your loved ones as they also symbolize faith and hope. And to wish for the long-run relationship with your loved ones or to even wish to get a potential romantic connection Iris can be gifted to your love interest. The mesmerizing color and aroma will definitely wow your partner this Valentine's Day. And as it is believed that Iris flower always leads you to your loved ones, you can gift these to your love interest, so that have your romantic relationship get on top. With the faith upon love, this Valentine's Day makes your partner feel special and cherish the bond that you share with each other with a bouquet of Iris.
Gardenias
Gardenias are known for their sweet fragrance and its bright white color that signifies purity in every sense. In the Victorian period, flowers were an integral part of conveying messages, but specifically, Gardenias were used to express the love and devotion for someone and hide the identity of yourself which can be taken as secret love. And if we breakdown the actual meaning behind the gifting Gardenias then it is believed that they are often given to convey, 'You're lovely.' So, you can give them to your loved ones and clearly provide the message and express what you feel about them.
Gardenia symbolizes love, purity, and refinement and to the lovers who believe in true love and on its purity, this flower can be your ultimate choice to go with this Valentine's Day. Convey the message of how lovely they are and how much you are in love with Gardenias. Definitely, your partner will be mesmerized by the sweet fragrance and also to the bright white color that speaks of your innocent and honest confession of love. Moreover, to the peeps who are having a crush, and deep inside having a secret lover and affection towards your love interest, Gardenias can play a vital role on reflecting about the feelings that you feel for them. And make this 'Valentine's Day more precious and special than ever for both of you.
Hydrangeas
Native to Asia and South America, Hydrangeas got its name from the two Greek words hydor (water) and angos (jar) which actually means 'water barrel' and also that the hydrangeas need for plenty of water. The star-shaped flowers hydrangeas range a wide variety of colors from white, blue, pink to purple. That means you can go with a multiple-choice while giving them.
Hydrangeas symbolize the gratitude, grace, and beauty that a lover can proudly represent his/her lover through this flower. Moreover, it also represents love, harmony, and peace so, you can give this to your love interest with a genuine gesture on this Valentine's Day. You can also give these if you think that you are developing any deep emotion for the other individual as an expression of your heartfelt confession. And surely, he/she will be blown away by Hydrangeas as the strong fragrance and its rich color will wow anyone with a good impression. So, why not take a bouquet of Hydrangeas this Valentine's Day and convey the hidden emotions and feelings with these flowers. Let's make it more special with Hydrangeas.
Lavender
Lavender is believed to have derived from the Old French, 'lavandre,' which itself was derived from the Latin word, 'lavare' which means to wash. However, its actual origin is still murky. Lavenders are also associated with spirituality because Lavender flower's purple color directly relates to the crown chakra which is the energy associated with a higher purpose and spiritual connectivity so, it is often used for healing.
Lavender the spike-like flowers symbolize purity, grace, calmness, and serenity which can be a perfect gift for a man to give his love interest that would compliment her lady in every way. And what a better way to praise her beauty and grace with Lavender because its ultimate message is feminine beauty. Specifically, to those lovers who want to reflect their devotion to their love interest and how deeply they are immersed in the feeling of love, the bouquet of Lavender flowers is highly recommended. And this Valentine's Day, maybe the magic and the spark that you want to create between you and your partner can happen with the Lavender flowers and with its soothing fragrance and beautiful appearance. So, let's make this Valentine's Day more special with Lavender flowers.
The stargazer lily
The stargazer lily is a true lily, and its name came from Leslie Woodruff who developed the color and petal shape and named the flowers as the 'Stargazer' because the flowers were pointing towards the sky like each bloom was watching the stars. The flower ranges a wide variety of colors to go with from dark pink to white and yellow. And the stargazer lily is a potent symbol due to its intense color and attractive blossom shape.
You can gift 'The stargazer lily' to your love interest as it symbolizes purity, abundance, and prosperity that you can wish for your partner with the bouquet of these flowers. Moreover, you can also praise his/her amazing sparkling personality which led you to the admiration of your love interest which can be reflected through the Stargazer lily. You can even use this flower as a gift for the 30th anniversary to celebrate the long-lasting relationship and togetherness. This Valentine's Day, tell him/her how genuinely you feel for them and how you want to experience heaven on earth with your loved ones by giving a bouquet of the stargazer lily. Make him/her smile and feel special with the fragrance of stargazer lily and convey the message of love.
 Camellia
Camellia is native to China, especially in the southwest regions and in China Camellia represents the union of two lovers. Whereas, in Japan Camellia is highly respected and referred to as Japanese rose. Camellias are grown in a wide range of colors like white, red and pink each symbolizing specific meanings. And as a whole Camelias symbolizes love, affection, and admiration.
So, this Valentine's Day if you are looking for a flower that will express your sincere desire, love, and passion then Red Camellia will be the perfect choice for you to go with. And if you are trying to establish a new relationship with a friend on a more romantic relationship, then you can go with white Camellia because it will definitely speak your heart that's filled with admiration and warmth. So, why not make your loved one feel the passion and love that you genuinely feel for them through giving a bouquet of Camellia on this Valentine's Day. Camellias will definitely open the possibilities of potential romantic connection that you want to have with your love interest. So, get a bouquet of Camellia and make this Valentine's Day more special than ever.