A Garden is an outdoor planned space, set aside for the cultivation of plants or display. The Garden is also an attraction site for birds and insects. Some of them can be advantageous, while some can be harmful. The insects can be the biggest enemies of the plants. Since the harmful ones can damage the Garden, it is necessary to use plant netting for adequate protection.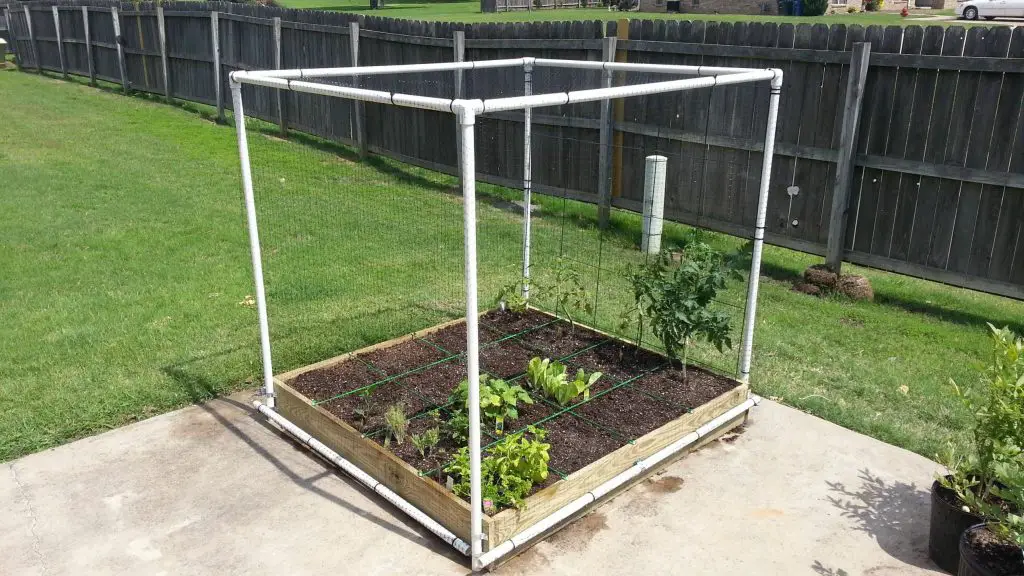 What is a garden netting?
No gardener wants to lose their hard work because of attacks by pests or harsh weather conditions. So plant netting is the best option for this problem. Garden netting means building a protective layer for your Garden, an easy solution to animal pests without using chemicals and traps. It also allows sunlight and rainfall to pass in, allows for ventilation, and allows the nutrients for proper plants' proper growth. Commonly, garden nets are made up of polyethylene and other materials.
Most of the nettings are seen resistant to ultraviolet light. Strong winds can also pressurize the net, so heavy ones are recommended. There are various sizes of plant netting available in the market or online stores. Depending upon the size of your garden, the garden nets are readily available. The 1/4″ garden mesh is recommended for tiny birds, 1/2″ garden mesh for average-sized birds, and 3/4″ garden mesh for larger birds. Along with different sizes, various types of plant netting are available. Some of them are described below:
1. Bird netting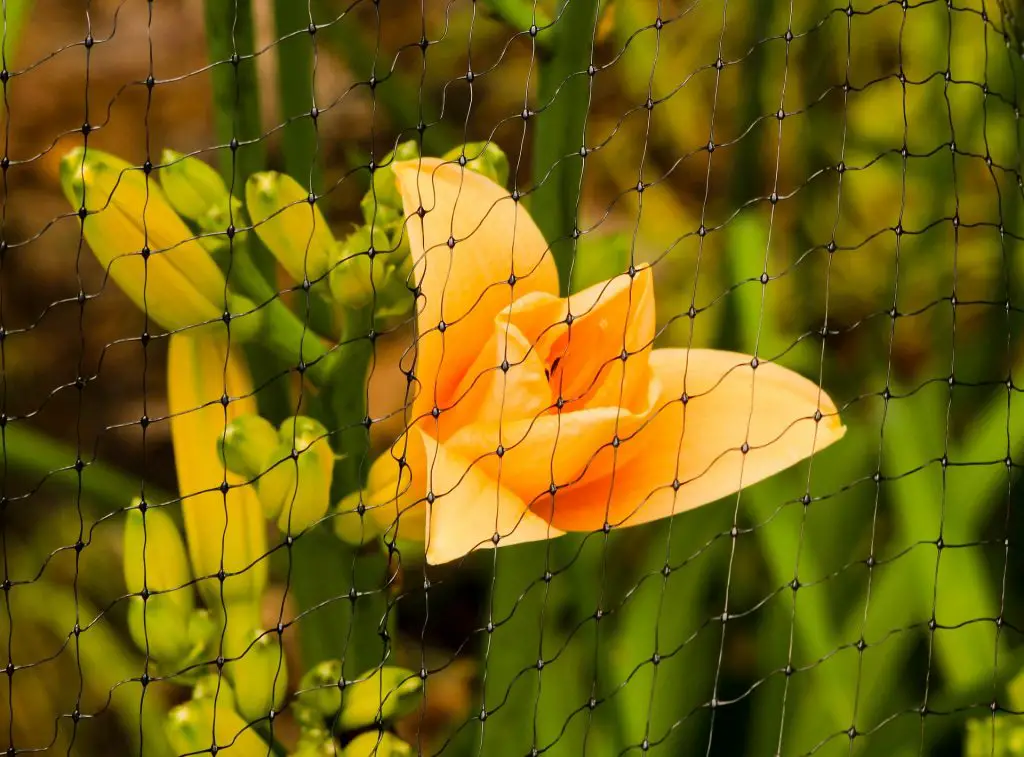 If you have planted fruits in your garden, do not forget to install bird netting. Otherwise, you might end up losing all the fresh fruits to birds. Birds are the one who eats and destroys the fruits before you collect them all. Different sizes of bird netting are available in the market, and you can choose a suitable size for your home garden. These nets are lightweight and can effectively protect plants from birds. If birds like pigeons are found in your area, then you should go for a strong net, which easily supports weight. The most used color is black, but the bird netting is available in other colors like white or green. It would be best if you also considered the width of the mesh. Fine meshed bird net is highly recommended for the protection of your Garden.
2. Insect netting
Not only birds, but harmful insects are also the biggest enemies of your Garden. An insect netting is a must in every Garden. The insect netting contains small mashes to keep the insects and pests at bay. The finely meshed insect netting allows the sunlight and rainfall to enter into the ground. If the circulation of air, water, and the sunlight is not possible, then your plants may die. So choose insect net from which the pests are protected, and the circulation of air, water, and sunlight.
There is specially designed insect netting called the butterfly netting, which keeps the butterflies away. Butterflies are not harmful to your crops, but they may lay eggs and start breeding in your Garden, leading your efforts to go in vain. Butterflies lay eggs on the plant leaves, which later hatches to be a caterpillar. These caterpillars are harmful, and they can destroy the plants in no time. The Ultra-Fine Insect mesh will stop even the smallest pests from entering into the Garden.
3. Shade netting
No matter how small or large your Garden is, shade netting is the primary requirement for protecting your home garden. Weather conditions such as heavy rainfall, scorching heat of the sun, or strong wind can be harsh on plants. So it would be best if you chose a better quality netting so that it is not damaged due to rough weather conditions.
Another solution can be a wind-breaking netting, also used as Greenhouse Shade Netting. This netting prevents damage due to strong winds. Mostly tall plants are affected by the winds, so this wind-breaking netting acts as a shield against massive storm and strong winds. If there is heavy snowfall, then the garden fleece is highly recommended. You can use garden fleece as an insulating layer from snowfall.
Some of the best garden nettings available in amazon.com are listed below:
Abba Patio Snow Fence 2′ X 25′ Feet Plastic Safety Fence Roll Temporary Poultry Fencing Mesh
Garden Guard Garden Netting (7 X 70 ft)
VIVOSUN Heavy-duty Polyester Plant Trellis Netting 5 x 15ft, 1 Pack
Tcamp Heavy-duty Polyester Plant Trellis Netting 5 x 15ft (1 Pack) (5 Ft X 15 Ft)
Gardeneer By Dalen DX-7 Deer-X Protective Netting 7′ x 100′, Black – 100055880
Feitore Deer Fence Netting, Bird Netting, Anti Bird Deer Protection Net Reusable
Ohuhu 6.6 X 65 FT Heavy Duty Bird Netting for Garden
HSelar Best Bird Netting – Protect Plants and Fruit Trees from Birds and Wildlife
When to Use Garden Netting
Mostly, the garden nettings are used during May or June. The Protective garden netting should be used:
When the plants are mature enough to be productive
After you thin the fruit
When the fruits, berries, or vegetables are still small and unripe
After the pollination process has taken place and
Before animal damage has a chance to occur
How to use garden netting?
There are many ways of using netting in the home garden. However, it is relevant that you should know what you want to achieve from the garden netting. If you are growing small crops, create a fruit cage. It would be best if you tied the net to the wooden frames to create a sidewall. Another way to use garden netting is by hanging it on the structure made up of bamboo poles, wooden planks, or plastic tubes. Hang the net over plants and fasten them with ground pegs.
Benefits of using garden netting
The garden nettings are durable and reusable. Just remove, clean, and store the net indoors away from the sunlight during the offseason. The garden netting is a quick solution to problematic pests and birds without chemicals and traps. Some of the benefits of using garden netting are as follows:
The garden netting is simple to set up and easy to install.
They are cost-effective, durable, and lightweight.
Garden netting is environmentally friendly, UV friendly, and rot free.
Garden netting is used as a garden mesh to cover crops and fruits to keep the birds and insects out of the home garden.
The garden netting creates a protective micro-climate for plants in hot or cold areas.
The harmful birds and insects not only damage your plants, but it also contaminates the Garden, which results in infectious diseases to people. So garden netting prevents health issues.