Free Gardener Course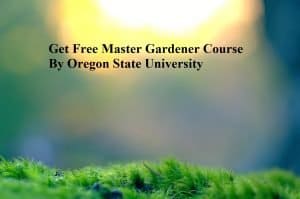 Hey fellow gardeners, do you want to learn a few things about veg gardens?
OSU (Oregon State University) has made their Veg Garden master gardener short course available for free in April. It's usually $45.
https://workspace.oregonstate.edu/course/master-gardener-series-vegetable-gardening?hsLang=en
About the course
The course is 4-5 hours long, online and on-demand. Goals of the course are:
Describe what factors to consider in selecting the best site for a vegetable garden
Prepare the soil, and plant properly, for a successful vegetable garden
Utilize season extenders, crop rotation, watering, fertilization and other techniques for successful food production
Identify common insect and disease problems in vegetable gardens
We hope you will sign up and get this amazing free course so you could broaden your gardening skills.