I feel Lasagna is a little bit like pizza. It is too much of a Cheesy, smooth, and colorful dish. The first time I saw Lasagna in a Menu at Pizza hut that movement, I felt like I should try it for sure. It gave me the vibes that it's going to be delicious so far. I ordered it, ate it and I was very much happy for the very first time. Lasagna is a very rich, creamy, cheesy, and moist texture type of food. It is an Italian dish. It is more likely as a form of paste into a wide spreadsheet along with the layer of chess, béchamel sauce, meat, and vegetables. You can also make Lasagna at your home. It takes time making Lasagna, but it is worth it. This article is all about lasagna recipe.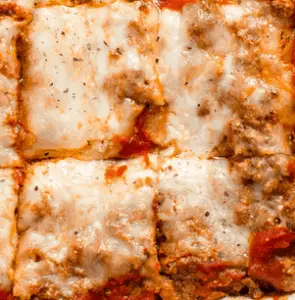 You will need the following ingredients
Lasagna Sheets

3-4 tbsp of oil

2 medium-size chopped onion

6-8 cloves of garlic finely chopped

Freshly chopped parsley

Minced chicken

2 cans of crushed Tomato

1 cup of water

Salt and Black Pepper as per the taste

Oregano 1 tbsp

Red, yellow and green chopped Pepper 1 each

2 tbsp basil

4-5 tbsp of Butter

Half cup of all-purpose flour

3 cups of Milk

¼ cup of Grated Chess 
Instructions and steps for lasagna recipe
Making Chicken Sauce
Preheat the pan put the oil when the oil gets heated add onion and garlic and cook it for a while until it is golden in color. Reminder, do not burn the onions and garlic.

Now add the minced chicken and stir it often. Cook it for about 10 min.

Add crushed tomato and mix it well.

Add salt, black pepper, basil, oregano and mix it evenly.

Finally add the green, yellow, and red pepper mix and add water. Cook it for a while, and it's ready.
Making the Béchamel Sauce
Preheat the pan put some butter, melt it and add flour and mix it well.

Afterward add Milk, salt, white pepper, mixed herbs and simmer it.

Your sauce is ready to go.
For the Lasagna Sheets
Boil water and add sheets keep it until it's half-cooked.

You can also look at the prescription on the package of the Lasagna Sheets.
Making the layers of Lasagna and baking it
You have to spread the oil on the surface of the container. Make the first layer by spreading the Béchamel sauce, cover it with the Lasagna sheet, again cover it with the chicken Sauce and lastly topping up it with chess.

Now repeat the same process for making at least 3-4 layers.

Top up with some mixed herbs.

Bake it at 200°C for 25 min max.

Your Lasagna is ready.

Garnish it with parsley and serve it.
Great! Your bubbly looking Lasagna is ready to be served. Enjoy eating every bite of Lasagna!