Lets have some knowledge about love and love flowers. People say that you're in love when you aren't able to sleep, eat, or dream properly. Well, there are many definitions and explanations about love. If we look at the formal definition, then the dictionary claims that 'Love is an intense feeling of deep affection.' Yes, love is an intense feeling which leads to the importance reversal because when you are in love. You prioritize your partner's needs and happiness more than yours. You make them an integral part of your life because of 'Love.'
The new love birds and all the lovely mature couples may know the magic of love and those butterflies that play in their stomach when they are in company with the loved ones. Moreover, to cherish those beautiful, magical moments with your lovers, you can use flowers. What words couldn't put your feelings upfront, flowers will do it all. They speak it all with their vibrant radiance which mesmerizes your beloved eyes, and that magnetic smell make those heartbeats get loud. You cannot put all those beautiful moments and the attachment in words. They say that feelings and emotions are best when you don't express in words.
Flowers are the best reflectors of your unexpressed emotions. A bouquet or a single rose can express your inner feelings to your partner and will put a sunshine-filled smile on their face without the use of words. These are the signifiers of love, get through it, and make an appropriate choice which matches your exact expression of love and depiction of your relationship. You don't have to worry about the options because here are some of the love flowers name and the details that you would surely love to know.

PEONY-One of the beautiful love flowers

Peony, one of the fluffy blooms that give sweet fragrance symbolizes love, romance, and prosperity. Lovers believe that if you gift the peony flowers to your beloved ones, then eventually you are reflecting the expression of love. Moreover, it symbolizes honor and good fortune too.
It also signifies a happy marriage and compassion. It is well suited to those couples who are in a long relationship and are willing to proclaim their love for each other by stepping up into marriage. Peony would be the right choice for the couple who are in love and wants to live together and also peony is perfect for those who wish to propose their partner.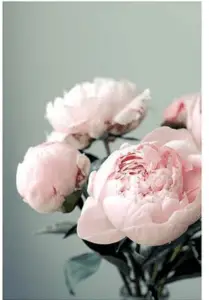 Peony itself has a great significance in Greek mythology. The legend claims that Aesculapius (God of medicine) had a student named Paeon. Suddenly one day Pluto's life was in danger. Paeon saved Pluto by using a peony root which made Aesculapius very jealous of Paeon as he got all the praises. This burning jealousy made him wanting to kill Paeon, but Pluto transformed Paeon to a peony which saved his life. And eventually, because of the flowers fluffiness and sweet fragrance, it can be admired and praised by everyone. This flowers, later on, became the symbolization of the emotion of compassion to human nature. Hence, peony can be something that you can use to woo your partner.
TULIPS-

One of the pleasing love flowers
Tulips, one of the go-to flowers to give to your lover, carries the meaning of 'Perfect Love.' It is one of the favorite flowers in the world and also has great significance from the 17th century. As per the Turkish tradition of wearing tulip in one's turban is evident, yet the Europeans commented it. And they mistakenly named it tulips which came from the Persian word meaning 'turban.' And gradually, the popularity of the tulips rose explicitly in the Netherlands as the Europeans started taking tulips and use it. Even now, tulips are of the most prestigious flowers which are appreciated all over the world.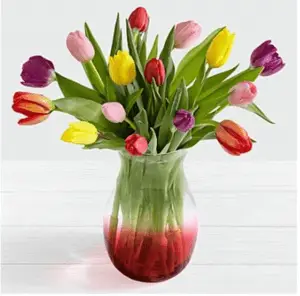 Moreover, each variety of tulips has a different meaning and symbolizes an affection or emotion. Red tulips reflect the intense feeling of love; purple tulips signify royalty while the yellow tulips represent the sunshine as a wish for a better future in relationships. Similarly, white tulips represent the message of forgiveness, and variegated tulips are said to symbolize the beautiful eyes. In totality, tulip flowers symbolize the warm emotion, which makes you feel comfortable and define something that you want to make your lover feel. Your lover will feel the warmth of your love and relationship with a bouquet of tulips. The tulip flowers are something that can never go wrong while gifting your lover or your partner.
ROSES-one of the most demanded love flowers

Love an undefinable emotion has a color that represents it, and that is red. And it's evident that rose is the flower that directly represents 'Love' and to the cherry on the top is that red roses are the straight signifier of love. Anywhere in the world, the ultimate choice of flower to give for your lover is the 'Rose.' According to a report, 51 % of people buy red roses for Valentine's Day, but that's only on the statistics because the popularity of Red rose is beyond the graphs.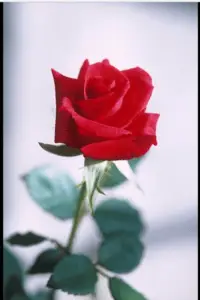 Rose symbolizes love, romance, beauty, and perfect, and the main attracting point of Red rose is that it embodies the ideal color of love, which is 'red.' Despite being expensive for the people, this red rose flower is something you can't resist to get for your lover. It is very classy and elegant with its magnificent structure.
If you want to woo your lover, then a bouquet of a red rose is all you need, and clearly, she/he will know what you intend to express with the red rose. It is also well-suited for the perfect moments with your partner, during your dinner date you can gift these. You can also use it for your proposal too. Let the love be and get those red flowers for your partner. It will surely cherish your relationship and celebrate the magic that you both feel which is 'Love.'
RANUNCULUS-one of the most dazzling love flowers

Ranunculus, native to Asia, is also one of the favorite love flowers and has a significant association with Greek mythology. According to the legend, mythological character Coyote was playing his eyes up in the air. While he was throwing it up, an eagle snatched his eyes and made him blind. After that, he plucked two ranunculi from the garden and made it his own eyes and acted as it was one of his body's part.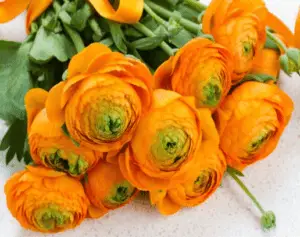 Ranunculus has a very distinctive meaning which expresses a statement 'I'm dazzled by your charm.' And to keep up the charm in your relationship, you should always cherish your partner's individuality, and beauty. Thus, ranunculus flowers are for all those individuals who love to praise, admire, and compliment their partner. You can get it in a variety of color that ranges from white to pink, red to yellow and orange. Well, it depends on you to choose as you can go with something that suits your current situation and what you are willing to depict.
PINK ASTERS
Pink Aster is a star-shaped flower that directly signifies the emotion 'love.' Those love birds who believe in true love, find it as one of their favorite flowers. Maybe because of its direct representation of 'Love,' it has become popular amongst believer of love in the world. Moreover, sensitivity is also one of the emotions that this flower represents. And subtlety is the perfect expression for those who are in a long-term relationship. It is pretty popular with its various names like 'Michaelmas Daisy,' 'Starwort 'and 'Frost Flowers.'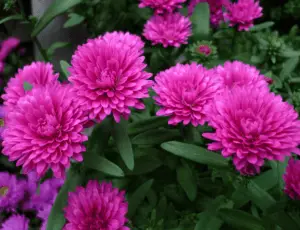 Pink Aster is also associated with Greek mythology as its place was on the altars of God. From that point, with the attachment of this flower with God, this began to be the symbol of love. Moreover, another story unfolds about the Greek goddess, Astraea. Once she was sad and was crying because there were very few stars in the dark sky. The tears that fell from her eyes turned into a star-shaped Aster (meaning stars) flowers.
You can find this enchanted flower in a wide range of colors like white, red, pink, purple, lavender, blue and yellow. Pink Asters express the symbol of love and faith that you feel and hope for your partner and your relationship. Moreover, the captivating fragrance that this flower gives will fascinate your lover and make your relationship more romantic.
GERBERA DAISIES 
Gerbera Daisies, one of the go-to flowers for lovers, is native to South Africa. It got its discovery during a search in the gold mine operated by Robert Jameson in 1880 in Transvaal. It is known to be very radiant and cheerful as it is found mostly in bright colors, which are charming and attractive in all terms. The flower is known for its elongated flowering heads which is significantly a unique structure making it more approachable.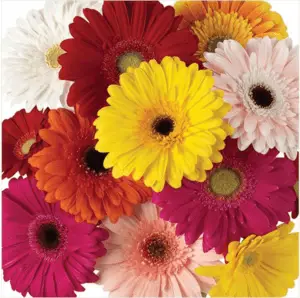 With its rainbow-like colors, Gerbera Daisies are one of those flowers that can fascinate your lover and cherish the love that you have for each other. Similarly, red Gerbera Daisies symbolizes love. Its bright colors and captivating structure will charm your lover as this will celebrate your togetherness. However, you don't have to be definite about the color as most of the Gerbera Daisies represents innocence, purity, beauty, and cheerfulness. Their large blooms crowding hundreds of petals onto each stem creates a cheerful color contrasting shades. Such a beautiful structure can woo your loved ones.
ORCHIDS
Greek culture associated Orchids with masculinity, and there were times when a woman used to predict their child's gender. They used to believe that if the father of the unborn child ate new large orchid new tubers, then it would be a boy. Similarly, if the mother ate small orchid tubers, then they would predict that the baby will be a girl.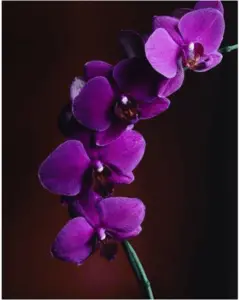 Orchids symbolize beauty, luxury, strength, and love. Orchid flowers were one of the rarest flowers in the Victorian era, which made this flower to level up like an exotic and expensive flower in the world. Due to its rareness, people counted it as one of the luxurious gifts that an individual can present to the other. Moreover, they considered the lovers who gifted orchids as very extravagant because it proclaims love to be inexpensive.
Giving orchids to your loved ones is something extraordinary because they eventually symbolize love, elegance, innocence, and strength. Your depiction of love that you feel for your lover can be transparent through orchids. Moreover, Orchids are also appropriate flowers for gifting the couples who are expecting babies. Similarly, people who want to express their love and attachment widely use a bouquet of orchids.                  
CARNATIONS
Carnations, one of the magnificent love flowers, have a great significance with Greek Mythology. It says that the name 'Orchid' gets derived from the word 'Coronation' and they used this word in the Greek ceremonial crowns. Whereas the other myths have that it originated from the Latin word 'Carnis' (meaning flesh) and most of the carnations at that time were pink. Eventually, it carries a history that is 2,000 years old, which itself is fantastic. Moreover, you can gift these flowers to your special ones as it depicts the resonation of emotion in depth.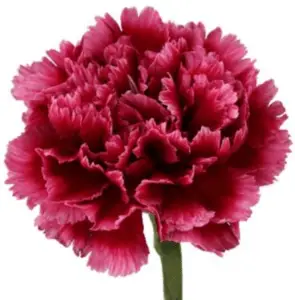 The structure of Carnation is magnificent as spiky petals of Carnations look like you have just cut them with shears. Carnations symbolize love, affection, purity, luck, and admiration. It widely ranges the colors from pink, white, red to yellow and scarlet makes it more approachable as you can go with the color which your lover likes. You can also gift these on the celebration of the special events of your life like the 1st-anniversary celebration. This cheerful and adorable flower will bring out that shine in his/her eyes and let you feel your love in the air. To those magical moments, a bouquet of carnations is all you need to cherish your union.
SUNFLOWERS
As per Greek Mythology, a nymph was very much in love, and suddenly, when she lost her love, she turned out like a sunflower. Sunflower is a strong flower that embodies power and strength as it bears the resemblance to the sun. This flower is said to be native to North America, and being classy and elegant, it is readily available and affordable too. Gifting a sunflower to your lover will reflect the bond that you both have, which strengthens with warmth, positivity, and happiness.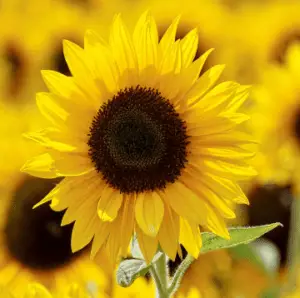 Sunflower is also known as spirit-lifting flowers. You can always put a smile on your loved one's face with a bouquet of sunflowers. You will be spreading happiness in your relationship for the longer term. Take it for your proposal and develop your long-term relationship with your loved ones. Sunflowers represent the platonic love to your partner, so better have that bouquet of sunflowers while giving to your partner.
The structure of the sunflower is so adorable. You will also be admiring the presence and the beauty of your loved ones. Thus, giving sunflower can make your dream come true because it will cherish your connection of love. And as the sunflowers stem is strong, your love life will also be secure and filled with trust and loyalty. As those sun-kissed sunflowers are bright and shiny, you will find your love and relationship shining too.

GARDENIAS 
Gardenias, this white fragrant bloom is known for its sweet fragrance and its bright white color that signifies purity in every sense. It has a great significance with the Victorian period, as in the past, people used flowers to convey messages. Amongst the flowers, they used Gardenias to express their secret love by hiding their identity. And if we decipher the real meaning behind gifting Gardenias, then the message is, 'You're lovely.' So, you can give a bouquet of gardenias to your loved ones to praise his/her beauty and personality.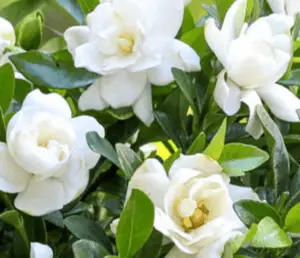 Gardenia symbolizes love, purity, and refinement. The proclaimers of love will go for the gardenias as you will depict the pure emotion of love. Well, through the bright colors of gardenias, you can fascinate your lover and celebrate your togetherness. Moreover, one-sided lovers who are having a crush and are desperately waiting for their love to confess can go with Gardenias. You may hope to get your proposal accepted, and your affair will be successful.
LAVENDER 
Lavender derived its name from Old French' Lavandre' which itself extracted its name from the Latin word 'Lavare' which carries the meaning to wash. However, the actual relation towards the word is still murky. People believe that Lavender has some association with spirituality. Purple lavender directly resembles the crown chakra, which is the divine energy that has a connection with higher purpose and spirituality. So, lavender serves best in the process of healing.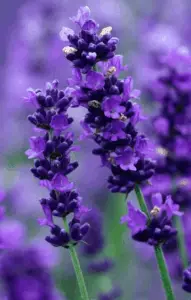 Lavender the spike-like flowers symbolize the purity, grace, virtue, calmness, and serenity. The message that lavender conveys is feminine beauty. So those who want to reflect their devotion and immersed feeling of love,use a bouquet of Lavender. Moreover, the captivating fragrance of lavender will make your partner go all for you and make your love successful.
THE STARGAZER LILY
The stargazer lily is the true lily among its varieties. Leslie Woodruff named the flower' Stargazer' as he found these flowers gazing at the stars in the sky. The flower ranges in a wide variety of colors from dark pink to white and yellow. So, you can choose the best color that suits your partner's mood and personality. The stargazer lily is taken ideally as a potent symbol because of its beautiful blossom and also the intensified color.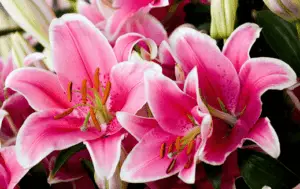 You can gift this stargazer lily to your loved ones as it symbolizes purity, abundance, and prosperity. The couples who believe their love to be pure will go with this stargazer lily. This lily suits the couple's attitude and respect for each other. Stargazer lily signifies your best wishes and prosperity too. Moreover, giving these bright and charming flowers to your partner will compliment her grace, beauty, and her lovely attitude also.
Stargazer is also known for the 30th-anniversary celebration which cherishes the long-lasting relationship and togetherness. So, feel the magic of love to happen again and again. Feeling of love and its sweetness is never enough to anyone. Thus, a stargazer lily is necessary for your partner to keep your magic and chemistry alive.