The trowel is one of the gardening tools. It is one of the handheld tools that gardener use for applying or digging holes. It is small in size, having a short handle and pointed blade. There are different types of metal used in trowels, and they have their specific purposes.
Stainless steel trowels: They are higher quality trowels, which lasts longer, and they do not discolor the materials.

Blue steel trowels: They are a bit thinner than carbon steel, and functions smoother finishing of material.

Carbon steel trowels: They are the most commonly used ones. It develops rust after a few months, so you need to use sandpaper and oil to get rid of that rust.

There are different types of handles in the trowel. Some of them are wooden, soft-grip, and plastic handles.

Types of trowel
Plastering trowel
People prefer mostly plastering trowels, and they have versatile uses. People use such a tool for applying the basecoat layer and some finish coats. Coming on different sizes, it has sharp corners and is rectangular.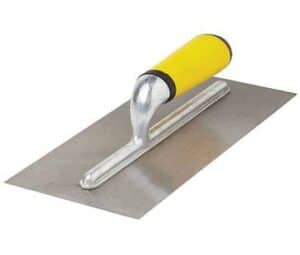 Notch trowel
Notch trowel has a straight edge on one length, while other tips are notched. People use such a tool for applying the first layer of basecoat to increase the adhesion of the second coat.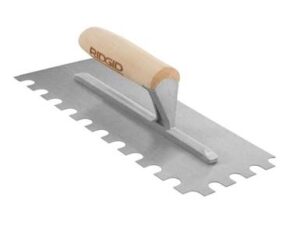 Bucket trowel
As per the name, it is a wide-bladed tool that people use for mixing the products in the bucket. It is also useful for buttering the bricks and smoothing mortar.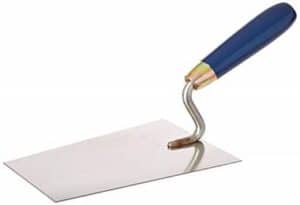 Rendering spatula
Rendering spatula saves time and energy. It merely allows you to spread the products across the surface roughly.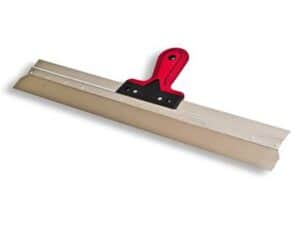 Corner trowel
As the name suggests, this tool is the best option for achieving a perfect corner. It saves time, allowing you to get a clean corner.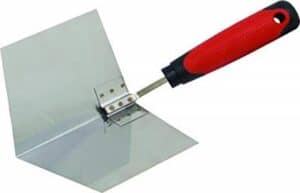 Plastic render float
It is cheap and light-weighted. It is ideal for a thin coat render to bring out grains to create a desired textural finishing of the surface.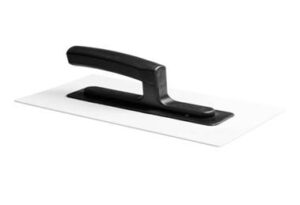 Sponge float
Sponge float is used to create a sponged finish to achieve a smooth and perfect surface. People use this tool for the final stage.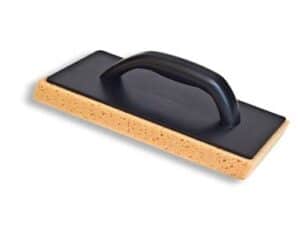 Pointing trowel
Pointing trowel is perfect to use for repairing or filling out any cracks or gaps found in the surface. It fills out the cracks and gaps using mortar or cement.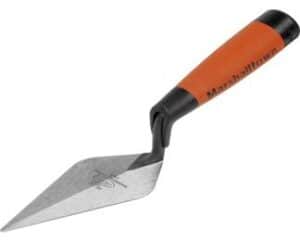 How to use a trowel?
To hold a trowel, grasp the handle with four fingers, and the thumb pressed down the blade while using it. People use different types of trowels in different ways, but holding them is the same.
U
ses a trowel
For digging smaller holes, along with moving and mixing the soil.
People use trowels for plastering the surface, applying texture, flooring, and bricklaying.
Gardeners primarily use for mixing in fertilizer or other additives, planting and weeding, and transferring plants to pots or holes.
Also, used for cutting root balls and smoothing soil and sand.