The wedding without flowers is like chocolate without sugar, as it adds that extra glamour and elegance that you want for your special day. You know that people don't marry from time to time. So when you have the perfect time frame for wedding, put all the efforts and make your fairy tale come into reality. The celebration of love, unity, togetherness of two individuals is the wedding and flowers can praise it with its fragrance creating a romantic aroma for the couple. So, make your wedding more remarkable with these listed wedding flowers.
ANEMONE as wedding flowers
Anemone is one of the beautiful wedding flowers that you need to have for your special moment. It is a wildflower which you can see growing in North America and Japan. The word Anemone is a Greek word meaning windflower,' and it also has a history to it. According to Greek mythology, anemones came out of the tears of 'Aphrodite' when she was mourning the death of her lover, Adonis. They say that God killed Adonis just because God was jealous of him for having a love affair with the beautiful goddess.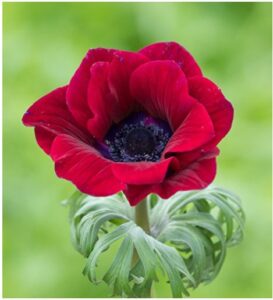 If we go for the meaning of the flower' Anemone' then directly it signifies anticipation. And with your expectation on your new journey of life 'Anemone' flowers are the best to signify what you feel. Being a wildflower, the nature of it symbolizes relaxation and reminds us to enjoy the moment at a suitable time. That means the 'Anemone' flowers could reflect the perfect relaxation that you want to feel at your wedding.
CALLA LILIES

as wedding flowers
Calla Lilies are the go-to wedding flower that every couple looks. According to Greek mythology, the ancient God Zeus wanted his son Hercules to have powers like Gods when he was born. So, he took his son to his wife, Hera, while she was sleeping. While waking up, she unknowingly pushed Hercules away, which resulted in the drop of few kinds of milk on earth. After that Calla lilies bloomed on that very place.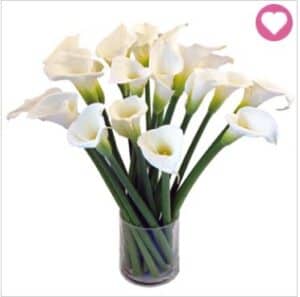 Beyond its history, Calla lilies do also carry a meaning which is innocence and purity. As they are lovely, having trumpet shape gives that elegant and beauty enhancing touch to the bouquet of the wedding. Moreover, it stands out in its meaning, which is regal.
BABY'S BREATH

as wedding flowers
Baby's Breath is better known as Gypsophila which is a genus of flowering plant and lies in the carnation family. It is one of the essential wedding flowers that everyone loves. Its name is derived based on this fact that flowers of this family thrive on soil high in gypsum, a mineral that makes soil to be heavy and thick. This flower is an iconic symbol of long-lasting love and is used to round out wedding bouquets and centerpieces.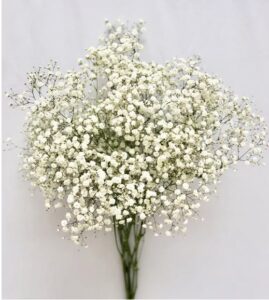 White baby breath represents the purity of emotions, understanding, and trust between two individuals in the wedding. Yellow baby's breath flower rejuvenates the special moment in the wedding as it means light and joy. Thus 'Baby's Breath' flower reflects the pure and innocence wish of having a prosperous and ever-lasting relationship with your spouse.
CHRYSANTHEMUM

as wedding flowers
Chrysanthemum is also one of the beautiful flowers that you can go with for your wedding. It comes with a wide variety of colors, shape, and sizes. In general, chrysanthemum represents joy, love, happiness, and longevity. Chrysanthemum will be a significant contributor in reflecting the comfort in your marriage through its beauty and sweet fragrance. Maybe that is the reason why it is one of the favorite wedding flowers for most of the people.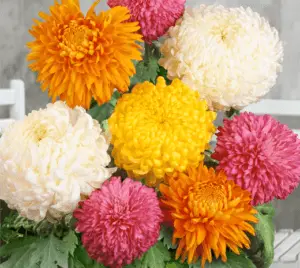 You can use the red chrysanthemum to celebrate your love for each other at the wedding as it symbolizes explicit love. Moreover, you can also apply the yellow chrysanthemum in your wedding if you want to signify the devotion of love and loyalty. So, Chrysanthemum flowers are the perfect choice for your wedding that reflects your real emotions. 
DAFFODIL

as wedding flowers
Daffodil flowers belong to the genus Narcissus, which involves Jonquil and paperwhites. Its name originated from the Greek God Narcissus. According to Greek mythology, Greek god Narcissus was so mesmerized with his reflection on the river that he intended to capture it and ended up drowning in the river. The daffodils were then associated with Narcissus as the beauty of daffodil was also reflected in the river. They are even called the 'Lent Lily' in England because of their long connection with Lent. And often they are associated with Spring and New Year.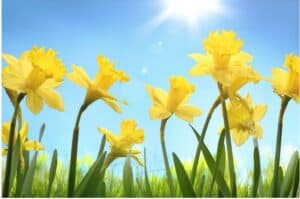 Mostly the Daffodil flowers are used in weddings as they primarily signify a new beginning and new celebration. And most of the people use it to celebrate the new journey they are to take which can be represented beautifully in the wedding ceremony. Its bright, light colors, uplifts the energy and air to be elegant and perfect for the celebration of the beginning of your life. So, to make your wedding to be brighter and full of energy with all the good wishes for the newness in your life, Daffodils will be the best.
DAHLIA
as wedding flowers
Dahlia, the wedding flower that goes very well with the garden-themed wedding is also one of the popular choices of people. It is believed to express the sentiment of dignity and elegance. So you can take this flower on your special day and enhance the air of celebration around you.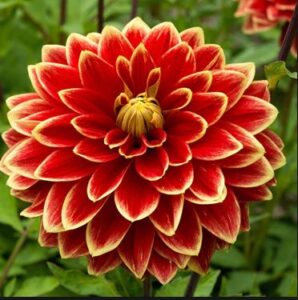 It signifies all that you are with dignity and reflects your sense of understanding and commitment to your partner. Moreover, it also represents the symbol of commitment and a long-lasting bond between the couples; this means it is perfect for your wedding celebration. So, why not Dahlia flower to celebrate love in your life.                                                                         
FORSYTHIA

as wedding flowers
This bell-shaped bloom, Forsythia is also one of the wedding flowers that are pretty popular amongst people. Maybe because of its meaning that is anticipation, forsythia flower is famous at the wedding. If we look at its origin, then it comes from a family known as Oleaceae, which is, in fact, a part of the Olive family. It is native to the southeastern part of Europe and got its name from the French Botanist's name. Forsythia matches the theme of the wedding that fills with excitement and joy for a new event in their life.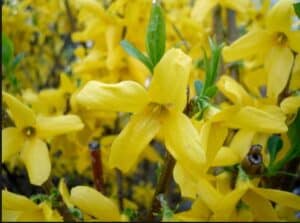 This yellow bud is also a picture-perfect for your perfect moment. You can arrange it to form a beautiful arch. So, get some Forsythia flowers for your wedding as it can reflect your emotion of anticipation for your new life. And with all that significance, you can make your wedding more specialized and have your touch in it.                                                                        
GARDENIA
Gardenia got its name as an honor to Alexander Garden, a Biologist. The flower is native to tropical sections of Australia, Hawaii, Africa, and Asia. It has a delightful fragrance that can create an aroma that both the groom and bride can enjoy in their wedding. In Victorian times, people used to convey messages with each other through flowers; and the gardenia was the one to express the secret love without reflecting identification.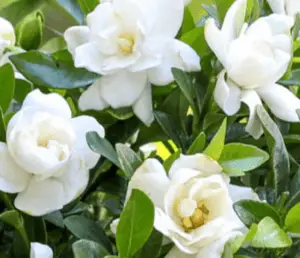 The actual meaning behind gardenia is joy, purity, love, and refinement. And the wedding is the celebration of love and joy, so gardenia would be the best choice. Moreover, the bright white color and delicate nature of gardenia enhance the beauty of the wedding bouquet.

HYDRANGEA 
Hydrangea comes from two Greek words 'Hydor' (meaning water) and 'angos' (meaning jar). The meaning implies 'water barrel' referring to the hydrangeas' need for water and its cup-shaped flower. Hydrangeas are ranging from pink, blue, white, and purple. You can go with pink hydrangeas for your wedding as it symbolizes heartfelt emotion. Thus, you can have it on your wedding as an expression of your true love to your spouse.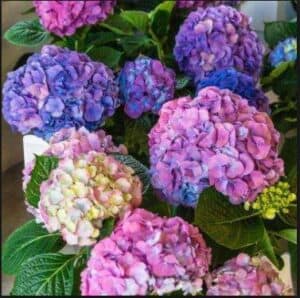 Hydrangea enhances the air with a romantic aroma that can mesmerize everyone. It also signifies perseverance, which is a typical marriage symbolism that you can reflect in your wedding too. It also demonstrates the representation of abundance and purity through it. You probably can enhance the beauty of your flower arrangements by Hydrangeas' contribution in centerpieces or even in the wedding's bouquet.                     
IRIS
Iris, the name was derived from the name of an ancient Greek Goddess Iris (messenger to the gods.) Often named as Rainbow goddess used the rainbow as a bridge between heaven and earth so as an honor, these flowers got named after her. And if we see at the symbolization of Iris, then royalty, wisdom, and faith are what we get. To make your wedding have that regal feel and get things more royal, include Iris in the arrangements.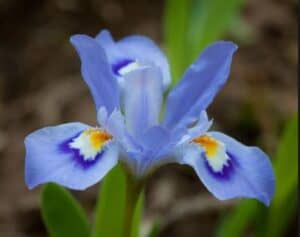 Similarly, having Iris in the wedding bouquet makes you represent the wisdom and faith that you have for your partner. So, why not Iris be that wedding flower that will make your wedding more remarkable and beautiful with its enriched sweet fragrance. And primarily, it is known for its dark purple shading on marriage as it significantly carries the meaning of faith, wisdom, and royalty.                             
LAVENDER
Lavender, one of the wedding flowers, derived its name from Old French' Lavandre' which itself derived its name from the Latin word 'Lavare' which means to wash. The flower is purple, deep-rooted, and is also used in the healing and raising of our vibration. Lavender flowers symbolize devotion and virtue which you can represent in your wedding by putting it in the wedding arrangements.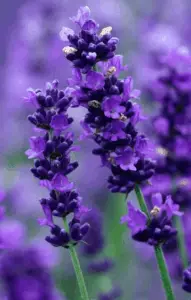 You can have it in your wedding bouquet because Lavender also signifies the feminine beauty. It can add the elegant touch with the grace having the sweet fragrance in the air. So, use lavender flowers to make your wedding more special than ever.
LILAC 
Lilac is one of the wedding flowers that has a great significance to the Greek mythology whose meaning ids first love. And according to the Greek mythology, Syringa (lilac's botanical name) who was a beautiful nymph was very much frightened by Pan (God of forests and field). It was all because her beauty was so captivating, which made Pan chase her through the woods. Syringa got very afraid and to escape from Pan she turned herself into an aromatic bush that we name as lilac these days. Lilacs are also known to have earliest bloom times that represents renewal and spring.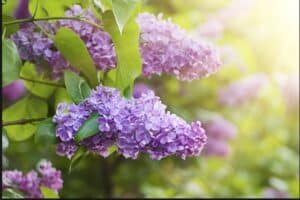 The general meaning of lilac is 'First love.' So, lilac would be the best for those couples whose partner is their first love. It reminds them of their romantic incidents as a lovely flashback. Moreover, the pleasant fragrance of lilac will let your marriage be more special with the romantic aroma going all over the wedding. So, why not have your emotion be expressed through a sweet version of your wedding and let the world know your first love.
 LILY OF THE VALLEY 
Lily of the Valley has a strong association with history, especially with the Bible as it has mentioned almost 15 times. Similarly, In Christianity, it represents the Second Coming of Christ. The history suggests that lily of the Valley flowers are Eve's tears shed after her deportation from Eden's garden. It is also believed to be the Virgin Mary's tears, or the tears shed by Mary at the cross of Christ. The tears, later on, turned into the flower that we today name as Lily of the Valley.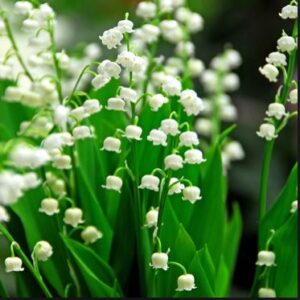 Generally, it carries the meaning of the return to happiness and better wishes better for a better future. Thus lily of the valley best fits at the wedding. This flower also symbolizes the purity of heart, sweetness, and luck. Its sweet fragrance reflects the innocence and freshness of your wedding. And what better choice than Lily of the Valley that symbolizes luck that you can wish and reflect on your special day, which is your very own wedding. This lovely bloom will surely mesmerize you at your wedding. So have these as an essential wedding flower at your wedding.

ORCHID 
Orchid is one of the favorite wedding flowers that you can witness in most of the wedding ceremonies. Greek culture associated Orchids with masculinity, and there were times when a woman used to predict their child's gender. They used to believe that if the father of the unborn child ate new large orchid new tubers, then it would be a boy. Similarly, if the mother ate small orchid tubers, then they would predict that the baby will be a girl.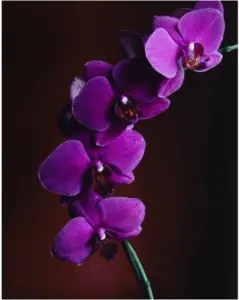 Orchid's actual meaning is luxury, exotic, and elegant beauty and strength. If you love some dramatic touch in your wedding with the significance of exotic beauty to reflected in your marriage, then Orchid can be your choice. You can also represent the refinement and charm of your individuality with these fragrant flowers in your wedding. if you are women with beauty and grace with a little bit of drama. So, why not have Orchid on your special day if it reflects on who you are and you want to showcase that on your wedding day.     
PEONY 
Peony is one of the pretty wedding flowers that have a much longer history and different versions of its origin. Some believe that peony got its name after a person named Paeon, a physician to God. He had received the flower on Mount Olympus from the mother of Apollo. Other legend says that the physician Paeon was saved from the fate of dying as other mortals which were done by turning into the flower. That flower today we know as a peony.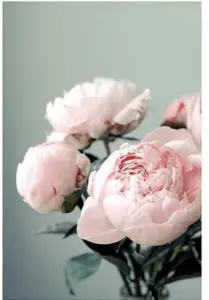 The general meaning of peony is a happy marriage, which is the perfect reflection for any wedding. Along with the happy marriage symbolization, you can have your wedding be all blessed and fragrant. Moreover, the Peony flowers also stand as an omen for the good fortune for your marriage and your future. Peony flowers are the ideal flower for wedding bouquets and arrangements. It creates a romantic and beautiful aroma as you have imagined for your wedding celebration.
QUEEN ANNE'S LACE 
Queen Anne's Lace one of the favorite wedding flowers, has a great significance with history. The wife of King James I, Queen Anne was challenged by her friends to create a lace that is similarly beautiful as a flower. While making the lace, she unknowingly pricked her finger. The droplet of blood so formed is the so-called Queen Anne's Lace. Native to Europe this bloom is a wild carrot as it has the root of it but doesn't grow any carrot. It implies the meaning of sanctuary and smells like carrot.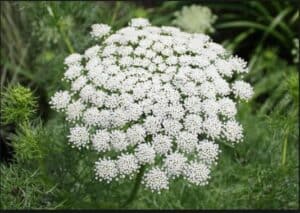 Those brides who want to reflect their feminine side with a little bit of complexity, Queen Anne's Lace would be the perfect addition. It enhances the beauty and elegance of the bride if placed as the centerpiece in the wedding bouquet. Not only that having it on the wedding arrangements will be an excellent addition with its delicate structure and charming vibe.
RANUNCULUS
Ranunculus, native to Asia, is also one of the favorite wedding flowers. This bright, small camellia-like Ranunculus also has a significant association with Greek mythology. According to the legend, mythological character Coyote was playing his eyes up in the air. An eagle snatched his eyes and made Coyote blind; thus, he made eyes from the buttercup. Since then, the link exists between Ranunculus and Coyote. And in the language, a bouquet of Ranunculus speaks, 'I am dazzled by your charms.' But if we generalize the meaning of Ranunculus, then we get charmed and attractiveness.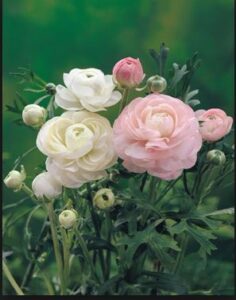 To make your wedding more charming, you surely need to have Ranunculus in your wedding arrangements. Moreover, you can also have it in the centerpiece on your wedding bouquet. You can also take it as a gift for the bride on the wedding as it complements the receiver. This rounded bloom has multiple layers of crepe-paper-thin petals, which would reflect charm and attractiveness to the world.
ROSE as perfect wedding flowers
Rose is one of the most perfect wedding flowers. It is the ideal symbol of love. Rose got its name from the Latina 'Rosa.' In Greek mythology, people used to bejewel Aphrodite (Greek goddesses of love) with roses in her head, feet, and neck. In Christianity, a rose bush is believed to have grown at the site where Jesus Christ died. Eventually, roses are available in different colors like white, red, pink, white, orange, and yellow, which also has different meanings differing on the color. However, the ultimate definition of Rose is passionate love and the expression of romantic emotion.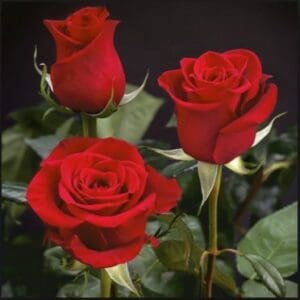 To celebrate love, understanding, trust between two individuals, the Rose is the perfect choice as your wedding flower. And Rose can also symbolize beauty, a balance that you can reflect on your wedding day. What would be better an option other than the Rose for your wedding? It can convey your sincere feelings to your groom through the inclusion of Rose in your bridal bouquet. Celebrate the love on your wedding with the Rose.            
STEPHANOTIS 
Stephanotis is one of the wedding flowers that is a go-to wedding flower. It got its name from the two Greek words 'Stephanos' (meaning crown) and 'otos' (meaning ear). Stephanotis or 'Madagascar Jasmine' also has a nickname that is 'Fleur Parfum' which got named due to its luxuriant fragrant. In the Victorian language of flowers, the meaning of Stephanotis is marital happiness, which led it to be the ideal wedding flower. So, having a bouquet of Stephanotis means to make the wish for a better future along with marital happiness.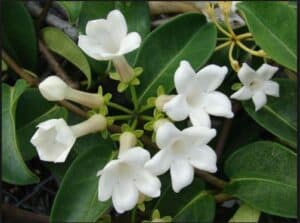 Stephanotis also symbolizes good fortune that you will need to start a new relationship. Getting it on the wedding arrangements will create a positive vibe and the fortune-based wishes. Its beauty will enhance your wedding, and the scent of it will let all go awed. Not only that, placing it on the centerpiece of the bridal bouquet will attract all eyes.
TULIP
Tulip is also one of the wedding flowers that has a great significance from 17th-century history. It was when the Turkish people had the tradition of wearing tulip in one's turban. Europeans commented and mistakenly gave tulips their name. Tulips originated from the Persian word meaning turban. The tulip flowers come in a wide range of colors from yellow, red, purple, pink having different meanings along with its intensity. But in general Tulip flowers carry the purpose of the declaration of love.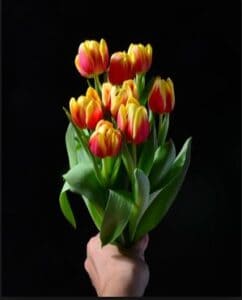 You can express your emotion to your groom through the bouquet of tulip being your bridal bouquet. It will let the whole world know your love for each other. And if having the romantic aroma and the love goes all in the air with the sweet fragrance then Tulip flowers are the best. You can go with a variety of color too if you think that specific color matches your pure emotion and reflects it in the real sense. So, get a bouquet of tulip and declared to your loved one.