Flowers are beautiful things with their different shapes and colors but do you know every flower has its significance and meaning? Everyone love flowers and must of us also conspicuously give flowers as a present on birthday, wedding, funeral and use them on different occasion.
The symbolic language of flowers has recognized for centuries in many countries in Europe and Asia. Mythology, folklore, sonnets, and games of ancient Greeks, Romans, Egyptians, and Chinese touch the symbolism of flowers and plants – and for a good reason.
The names of flowers imbued symbolism such as love, sympathy, or affection, and all the flowers also transmit specific phrases. The Victorians were the people who used floral metaphors to make sense of what they wanted to communicate, but they couldn't speak out loud because the decorum didn't agree. They use flowers and their symbolic meanings, and they could verify communication without saying anything or arousing emotions.
If you want to express your deep feelings to a special person in your life, a unique and understandable way, take a look at the list of flower names below and find out which message you can create using a special floral language. Or, if it's a floral gift you've received, look at the names of the flowers and their meaning to find out what it means.
What does Amaryllis Flower symbolize?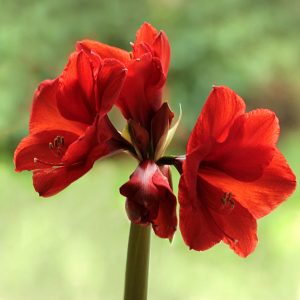 Amaryllis symbolizes pride, determination, and radiant beauty. The "Amaryllis"  word is from the Greek word "Amar Sein," which means "twinkle." Often associated with holidays, amaryllis is commonly used in holiday centers or inside a wreath. Amaryllis is an incredibly versatile flower that packs a punch with several non-stop flowers on each broad stem.
What does Anemone Flower symbolize?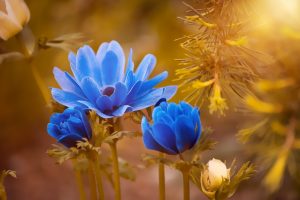 Anemone, a wildflower, symbolizes anticipation, undying love, and protect against evil. They are wonderful flowers used as a wedding and comes in a variety of indent shapes and colors. Colors include pink, blue, burgundy, and purple with pale green and black centers.
What does Angraecum Flower symbolize?
Angraecum is a beautiful flower which is a long-lasting flower grown from the leaf axils that symbolize royalty? The flowers are mostly white, but a few are yellow, green or ochre.
Anthurium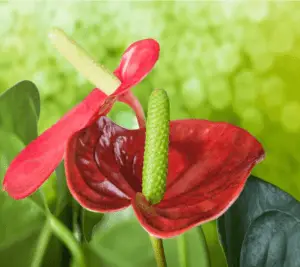 Tropical anthurium is an attractive flower that symbolizes hospitality and also expresses kindness, making these heart-shaped flowers a perfect addition to your home. These flowers look waxy and have bright colors. They go well with other standing flowers such as protea, orchids, and roses.
What does Arum Flower symbolize?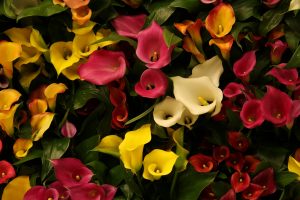 Arum symbolizes faith and purity. The flowers are on a mace-shaped inflorescence called the spadix, which partially encloses in a spaced or leaf-like cap of a different color. The flowers are hidden from view, grouped in the lower part of the spadix with a female floral ring in the lower part and a male floral ring above them.
What does the Asphodel flower symbolize?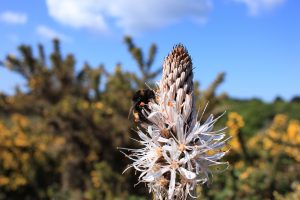 Asphodel flowers are uses on graves, which symbolizes for regrets that will follow you to the grave. The plant with radical quilted leaves and elongated stems with a beautiful tip of white or yellow flowers. It planted on graves, which will help to connect with Persephone (the daughter of Zeus and Demeter), who appears crowned with a garland of asphodels. The grayish color of its leaves and the yellowish-yellow flowers, which suggest darkness of the underworld and pallor of death.
What does an Aster flower symbolize?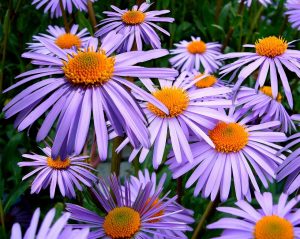 Aster flower symbolizes patience, indicative of a love of variety and daintiness. The name Aster derives from the ancient Greek word (astḗr), which means "star," referring to the shape of the flower head. It is a garden plant because of its colorful flowers. The flowers are purple with its yellow center.
What do Azalea flowers symbolize?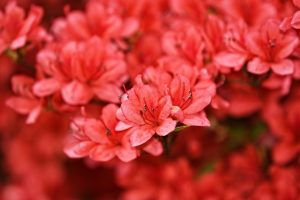 Azalea is a festival flower used in different countries Japan, Korea, Hongkong, and the United States. It is symbolized for taking care, temperance, fragile, gratitude, passion, and Chinese symbols of womanhood. Azaleas blossom in the spring (May and June in the temperate Northern Hemisphere) and flowers last for a week. Japan has a flower festival in which the blooming of Tsutsuji celebrated on Tatebayashi, Gunma.
What do Astilbe flowers symbolize?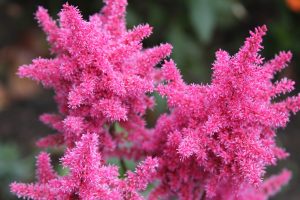 The astilbe flower is called false spirea, false goat beard, or feather flower and is said to mean "I will wait for you" or "I will wait" as a symbol of patience and dedication for a loved one. But don't let it make you look sensitive, they're hardcore flowers. The flowers have strong green stems above the green and airy foliage. Each stem has a feather in the shape of a feather of branches that retains clusters of small flowers, giving life to a beautiful flower of soft feathers. Astilbe is available in white, red, and some shades of pink.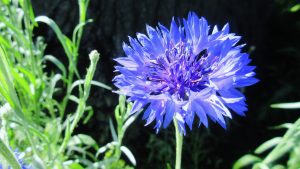 Bachelor's button, also known as cornflower, symbolizes happy or blessed celibacy, good luck, and wealth. The blue cornflower was one of Germany's national symbols. The story of  Queen Louise of Prussia when she was fleeing Berlin and pursued by Napoleon's forces, she hid her children in a field of cereal flowers and kept them quiet at home. Weaving wreaths from the flowers. So the flower was identified with Prussia, mainly because it was the same color as Prussian military uniforms.
What does Balsam flower symbolize?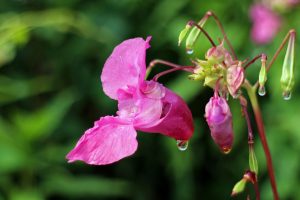 The tropical plant Balsam symbolizes ardent love. It found in tropical regions like Asia, Africa, North America, and Europe. Balsam is very attractive for the garden; flowers are of different colors like pink, white, red, blue, and purple. Leaves are dark green, lance-shaped, and slightly toothed.
Balsamine
Balsamine symbolizes impatience, which is commonly known as impatiens, jewelweed, touch-me-not, snapweed in North America. The flowers are very beautiful and found in different colors like pink, purple, burgundy. The flowers consist of five petals of which lateral pairs are fused.
Bellflower
The Bellflowers symbolize unwavering love for the loved ones. The shape of the flower is comparable to the bell, and the color is blue or purple. The leaves are alternate and often different in shape from a single plant, with larger and broader leaves at the base of the stem and smaller.
Bird's-foot trefoil
The Bird's foot trefoil flowers symbolize revenge. The flowers are somehow similar to the Bird's feet, which is yellow in color. It is a perennial herb plant, like some clovers. The name "bird's paw" refers to the appearance of the pods on its stem. There are five sheets, but the three central ones are well-positioned above the others, hence the name "clover." It is often used as food and is extensive uses for cattle feeding because of its unrelated properties.
Bird of paradise
The Bird of paradise symbolizes joy and paradise. This tropical flower (i.e., the crane flower) shows loyalty, contemplation, and love. The hard, part of the flower is called a spatula and gives the flower the appearance of a bird's head and a beak because it is perpendicular to the stem. When in bloom, each stem has three vibrant orange petals and three blue petals.
Black-eyed Susan
The Black-eyed is North American flowering plant falls in the sunflower family; it symbolizes justice. The flowers are yellow in color with circling conspicuous brown or black, dome-shaped cone center which attracts butterflies and enhances garden. Susan the Black Eye was named the Maryland state flower in 1918. In this volume, it is used in gardens and ceremonies to show celebration, remembrance, and love for the public of Maryland and its people.
Bluebell
Bluebell flowers symbolize loyalty, constancy, humility & gratitude between the relationship of friendship, family, and loved ones. They associate in particular with the ancient woods where the undergrowth can use to produce carpets with purple-blue flowers in "bluebell woods."Bluebells are a species of broad-leaved woods over much of its range, they bloom, and leaf shortly before the canopy closes in late spring.
Borage
The Borage flower symbolizes courage, which associated with the power of planet Jupiter. Borage flowers are generally used in magic to bring home peace, family peace in-home relationships. Adding borage flowers to a salad and consuming them leads to and improves happiness in life. Borage blue flowers bring courage in your life and restore love in the family.
Bouvardia
The Bouvardia symbolizes enthusiasm and takes its name from Charles Bouvard, who managed the royal gardens of Paris during the reign of Louis XIII. Bouvardia has beautiful clusters of flowers that have the shape of stars on delicate branches and are available in yellow, pink, red, peach, and white. Bouvardia is also known as royal Katty, albatross, and pink fortune.
Calla Lily
The Calla Lily has an amazing Mythological history, which symbolizes magnificence and beauty. Calla lilies are so elegant that only a handful of breathtaking bouquets are made. Many brides agree! White-bellied lilies are said to be good luck for marital happiness, and they can bloom all year round if properly cared for. They connected to Venus in Roman mythology. Venus saw the flower and felt that its beauty was by its pure white flower and so cursed it with ugly pistils. The flowers have different color like white, pink, yellow, purple and red and each of them symbolize different thing.
Camellia
The Camellia flower is native to China, where it has a rich national history, especially in the southwestern region. Camellia flowers symbolize love, affection, and respect. Camellia flowers are white, pink, and red, and each color has its unique symbolism. In China, the camellia is the union between two lovers. The slightly layered petals resemble the woman, and the calyx (the green portion of the stem that grips the petals together) represents the man who protects her. The two components are connected, even after death.
Campanula
Campanula is originated from Southern Europe and widely cultivated in North America and different European countries.  It is also known as bellflower, similar to the shapes of the bell. According to the mythology, it is also known as "Venus looking the Glass." The flowers symbolize to convey feeling and gratitude to a loved one. The flower is the perfect choice for traditional bouquets.
Canterbury Bells
The Canterbury Bells symbolize gratitude, which is known as glass flower, as flowers resemble a drinking glass. The flowers are arranging in a period of the racemous inflorescence of very long flowers. These attractive bell-shaped flowers are short-stemmed, large, and hermaphrodite, with different shades of violet-blue or rare white.
Carnation Pink
Carnations, similar to roses and some other flowers, have a slightly different symbolism than the different colors. They are said to all symbolize pride and beauty. A red carnation symbolizes love, pride, and respect, while a pink carnation symbolizes the love of a woman or mother. The white carnation symbolizes innocence and pure love. Use single stems throughout your set for a fun splash of color or a group of three or five stems together to create a ruffled focal flower that could get lost.
Chrysanthemum
This comic flower symbolizes loyalty, hope, joy, and long life. Often referred to as mothers, these playful flowers can express true love, hope, and respectful friendship. They are known as long-lasting, low maintenance, and very convenient. White chrysanthemums combine with lisianthus, roses, Queen Anne's lace, and seeded eucalyptus for a classic bouquet.
Cloven lip Toadflax
The Cloven lip Toadflax is a native temperate zone plant found in Mediterranea Region. It symbolizes love, notices my love, and represents feelings for you. It has a yellow, blue, and orange flower and has a unique symbol for a different color.
Crocus
Crocus has a symbol of youthfulness and joy. The flower was used by the ancient Greeks to contain sparkling liqueur intertwined with crocus flower in a crown for the head. The Egyptians also used crocus flowers to expel fumes from carbonated drinks by applying floral sprays to wine glasses. It is referred to as the bulb flower because it looks like a bright bulb until the petals are releases into the cup-shaped flower.
Cornflowers
Cereal flowers are playful and extravagant wildflowers that are blue in color. These flowers have a ball-shaped center with curled petals around the eyes and can range from 1/2 inch to 1 inch. Also known as boutonniere flowers or bachelor buttons, according to legend, young people adored cereals; if his love restored, the flower would remain bright and fresh. However, if a man's love not returned, the flower would quickly disappear. No wonder cornflowers make common boutonnieres!
Celosia
Celosia, also known as a coxcomb, symbolizes pure affection. They are famous for their incredible texture and unusual style. On average, the flower size is 3-5 inches, and the stem length is 30 inches long. The variety of feathers is so unique, its multiple sides create a feather-like appearance and also have a soft touch. These coral-like flowers blend beautifully with garden roses, billy balls, protea, snapdragons, and the list goes on.
Daffodil
Daffodil is a staple that shows rebirth, respect, or unrequited love and a new beginning. These star-shaped flowers are usually overlooking and overrated, but they have so much potential. Daffodil is beautiful and convenient. In addition to its bright and classic color, daffodils are available in a mix of white and yellow, orange, and white. They also come completely white. No matter what its shade is, you will find daffodils in standard, mini and double varieties.
Daisy
Daisies symbolize new beginnings and innocence. These beautiful spring flowers are common, uses as focal and pigmented flowers in wild and rusty flower designs. They are as a type of spray, which means that each stem has 3 to 5 colored flowers. When combined with a mix of other fillers, greenery, and some accent flowers, daisies can really stand out!
Dahlia
Dahlias are symbolizing to show dignity, elegance, and good taste. They prefer marriage, available in a wide range of bold, bright, and beautiful shapes and colors. Their large flowers provide the perfect amount of completeness and elegance! Historically, dahlias symbolize the lasting bond and commitment created between two people, making them a wonderful expression of marriage.
Dandelion
The dandelion is beautiful and full of symbolism. This humorous little flower can grow practically anywhere there is a pinch of soil or a crack in the path. The yellow flower symbolizes the warmth and power of the rising sun. It is a symbol of struggle through life's challenges and emerging on the other side. Others use it as a visual reminder of the sun's power, especially when it is difficult to stay in the sun with depression or sadness.
Delphinium
Delphinium shows lightness and vitality. What a beautiful flower! The English word delphinium derives from the Greek word dolphin, which is Delphi. The name is appropriate, thanks to its long shape and the flower follows what appears to be the sweet mammal of the sea. Delphinium knew as larkspur.
Eglantine rose
Eglantine rose is symbolize as a wound to heal or to heal the pain. The sweet briar rose is a pink species, native to Europe and western Asia, naturalized in North America. Like most species roses, it is light pink, has five single flower-shaped petals and blooms once in spring or summer, although it can have flowers multiple times.
Edelweiss
When most people think of the edelweiss flower, the first thing that usually comes to mind is the song of the sound of music, but few people know that there is a romantic story behind this beautiful flower. This flower represents deep love and devotion through which men collect the flower on bad humor and fatal climbs to create love and show occasions for loyalty. This flower has a tomentose aspect, similar to wool, of white hairs, on its leaf and floral structures that create the wavy and silver character of the flower. It raises to a height of 16 inches and develops its double star bloom between July and September.
Forget-me-not
Forget-me-not flowers symbolize true love and remembrance(don't forget). The smallest flowers with the most majestic blue hue, these beautiful flowers have many exciting legends and historical significance. The forget-me-not flowers are a "true blue" medium. The name suggests, they are given or used to decorate gifts in the hope that the recipient will never forget the donor. It also symbolizes love and faithful memories.
Foxglove
Foxglove is a beautiful blue, purple and pink color wildflower symbolize stateliness and youth. Foxgloves have both positive and negative connotations. They are said to heal and hurt and, in the language of flowers, are often associated with madness. In folklore, it is noted that gathering a fox would offend fairies. It is probably a story told to protect children, as these plant species are toxic to humans and animals if you eat them.
 Freesia
A wonderful flower to add texture, freesia symbolizes sweetness, innocence, and thought. Freesia is known for its sweet scent. These fragrant flowers have about 3-5 funnel-shaped flowers and have an average stem length of 10 to 20 inches. Fresia looks good as a self-contained resort and makes a great contribution to almost all agreements. You can get freesia in a variety of colors like white, purple, orange, yellow, and more.
Gardenia
Gardenia is an exotic flower from Asia, particularly from China. A flower Gardenia that symbolizes purity and sweetness. The symbolism often depends on the color of the Gardenia. For example, white Gardenia is the best suit to this meaning. Another symbol of Gardenia is the secret love between two and also joy. Finally, we must note that Gardenia symbolizes all things connected to the spiritual world, especially pure attraction. It is a mysterious flower withdrawing strength and positive energy. These flowers are full of personality and are attractive, in particular for their green color and "bright" leaves, among other characteristics.
Goldenrod
Goldenrod flowers symbolize encouragement and growth. It also signs of positivity, good luck, and support. Summer welcomes an abundance of glorious yellow and goldenrod flowers that decorate our panoramas in meadows, parks, and roadsides. The yellow flower represents creativity and inspiration in life. For this reason, flowers are a good choice for an artistic corridor. Goldenrod compositions include other creative yellow flowers.
Gerbera Daisies
It is a native tropical plant of many countries in South America, Africa, and Asia. Commonly known as African noon, this flower is available in yellow, orange, white, pink, or red. It is widely useful in gardens as a decorative element. The Gerbera Daisies symbolizes purity, innocence, and beauty. The most striking feature of this flower is its bright and radiant colors, which, for many, show energy and renewal. Its colors inspire the youth and joy that radiate in the daily lives of individuals. When someone feels depressed, because of life's difficulties, the gerbera flower is the perfect flower to give to lighten one's spirit and give hope.
Heather
The scientific name of Heather, "Calluna vulgaris," derives from the Greek "Kallune," which means "to clean or brush," and the Latin "Vulgaris," which means "common," as heather twigs were uses to make brushes. Originating in Ireland, Scotland, Scandinavia, Russia, and North America, heather branches are uses to make baskets, ropes, blankets, straw for roofs, and even to enjoy beer or tea. Today it is the beautiful heather flowers – in the colors from white to pink, purple and red – that attract our attention. Heather believed to have protective powers when it symbolizes respect and good luck.
Hibiscus
The Hibiscus flower has both spiritual and symbolic meanings, which start from centuries ago. Flowers do symbolize the struggling phase of humans and also signify happy and joyful stages. The flower represents the energy of women and their female aspects. It is a perfect symbol of beauty that usually associates with a woman. Every woman would hold the pile in and out like a hibiscus. Hibiscus connects you to the spirit world with its warmth and gives you the vitality of life. The hibiscus flower allows a perfect integration between soul and body, making you feel like exploring the world. You feel passionate about your life, and your soul becomes free from judgment. The mind and attitude of others are unconsciously applying to the human spirit.
Hollyhock
They originate in the eastern Mediterranean and have originated in Europe and Asia for some time, where they have been uses as crops for medicinal purposes and food coloring. The flower represents fertility and fruitfulness. Hollyhock's symbolism extends to Faery's reign, as fairies are believed in using flowers as skirts, and Hollyhock seedlings are called fairy cheese because they resemble a cheese wheel. Hollyhock's symbolism associates with the Lamma because it tends to reproduce in abundance. They often use rituals associated with requests for wealth due to the symbolism of the growth and rebirth of hollyhocks.
Hellebores
Hellebore symbolizes serenity, tranquility, and peace. Its name derives from the Greek word "Elein" ("to wound") and "bora" ("food"), referring to the poisonous nature of this plant. The plant produces single flowers consisting of 5 sepals and cup-shaped nectar. The flowers are sepals that close the petals and protect the real flowers, which are actually in the center of the church, made up of a group of stamens and small insignificant petals.
Hyacinth
The hyacinth flower is a beautiful fresh, perennial plant that is previously associates with lily and is now falls in the Asparagaceae family. Growing spontaneously in parts of Iran and Turkmenistan near the Caspian Sea, these world-class garden plants have emerged as one of their favorite spring gardens. With many star-shaped flowers per plant, these flowers have an excellent effect when placed in minerals and solid colors. They are available in the sharpest pinks up to the deepest magenta. The flower has different unique meanings based on different colors like purple – asking for forgiveness or symbolizes deep regret, Yellow – yellow means jealousy in the world of hyacinths, White – means loveliness or prayers for someone, and Red – play time or recreation.
Hydrangeas
The hydrangea has burst with symbolism. The flower represents gratitude, grace, and beauty. It also guarantees abundance thanks to a large number of flowers and the generous shape. The colors of the hydrangea symbolize love, harmony, and peace. So perfect for use in a luxurious floral arrangement for weddings and birthdays, but equally suitable for an excellent souvenir bouquet. Hydrangeas have different colors that come in shades of pink, blue, purple, and green. Hydrangea was very significant in Japan, where many believe that the flower originated.
Iris
In Greek mythology, Iris represents Goddess, which was the rainbow and messenger of Zeus and Hera, and believe that the flower took its name. The iris symbolizes wisdom, hope, trust, and courage. The iris is healing energy. They are also extraordinary catalysts for opening up our consciousness, improving our awareness, increasing perception. The iris is a spring flower, but it is available all year round. You can find a magazine in a variety of colors such as white, yellow, purple and some shades of blue.
Lilies
Lilies are a real flower that symbolizes refined purity and beauty. In particular, a white lily symbolizes modesty and virginity, while an orange lily symbolizes passion and pride. Lilies have a star-shaped flower that averages between 3 and 5 flowers per stem. They are available all year round and have beautiful colors. In addition to their extraordinary beauty, lilies have a sweet smell. Some varieties with a softer aroma include hybrid lilies and Asiatic lilies.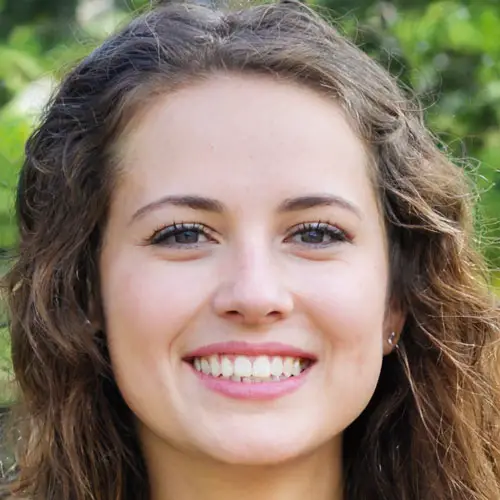 Amelia is a plant and nature lover! Ever since she was little, she loved spending time in her family's garden and learning about how to care for each plant individually. As an adult, she has dedicated herself to sharing what she has learned and continuing to expand her knowledge on the plant kingdom.