What is Bee Balm Plant?
The bee balm plant is originally from North America, thriving in wooded areas. This plant is also known as Monarda. As per the name, the bee balm is very attractive to bees, butterflies, and hummingbirds. The flower of the bee balm has an open shape, similar to a daisy, with tubular petals in the shade of red, pink, purple, and white. Bee balm plants are perennials, returning year after year to give your garden a lovely color.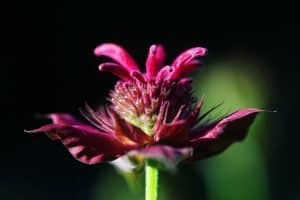 Scientific Classification of the Bee Balm Plant
Kingdom:      Plantae
Order:            Lamiales
Family:          Lamiaceae
Subfamily:    Nepetoideae
Tribe:             Mentheae
Genus:           Monarda
Available Colors of Bee Balm
Red, pink, purple, and white.
Types of Bee balm Plant
Different species of beebalm plants are available for gardeners who wish to have this amazing flowering plant. Some of the commonly found species of Beebalm are listed below.
Scarlet Beebalm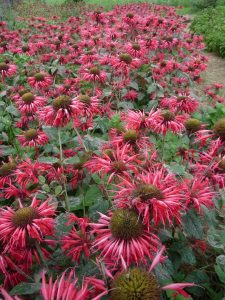 Scarlet Beebalm a compact, round, terminal bunch, like one of the bright red tubular flowers on a square stem. The scarlet Beebalm is a common perennial plant with scarlet red flowers in the terminal tubes. The 3-foot stem is lined with large dark green oval leaves. The individual flowers are shaped like a narrow tube, tightly grouped into two heads. The leaves of the Scarlet Beebalm plant have a mint aroma.
Lemon Beebalm
The Lemon Mint, or Purple Horsemint, as the name suggests, is an herb from the Mint family. The whorled lavender to pink flower heads attracts bees and butterflies. The mint and lemon herb plant blooms from spring to late summer. Regularly towards the end of the season, the aroma of the flower is more like oregano than a lemon.
Wild Bergamot
Wild Bergamot, a wildflower plant, is planted in spring, on bare but rich soil, and blooms from June to September. Monarda fistulosa, also identified as Bee Balm or Horse-Mint, has a beautiful purple flower and characteristic aromatic foliage. It is a natural part of the damper topography and Savana communities. Native to most of North America, It is medicinal, edible, and delightfully fragrant, tasting a bit like oregano and mint, with a long history of human use.
Spotted Beebalm
Spotted Beebalm (also known as Monarda punctata or horsemint) prefers sandy soils and partially full sun. It is extraterrestrial in shape and color with complicated flower trimming stems 2 'in pink to white.  Blooming for a week from early mid-summer, it attracts butterflies and pollinators to the garden. The foliage of deep green aromatic leaves is also in use for flavor teas. The spotted Beebalm is suitable for perennial borders and meadows.
When do Bee Balm bloom?
Bee Balms blooms usually from June through September. Deadheading spent blooms will prolong the bloom time.
How to Grow Bee Balm Plant in your garden?
Get Bee Balm seeds and make your garden ready for it.
Sow the seeds in the greenhouse as it would benefit from a bright color and warm.
Wait a few days for the seeds to germinate.
When the plants are about a few inches, plant them to your garden.
Bee balm plants prefer moist, fertile soil and a sunny location so the plant will bear shade, especially in warm areas or warm season.
In a few weeks, you will be able to see your plants having some flowers.
Most bee balm plants are  3-4 feet tall, but there are also dwarf varieties less than 10 inches tall. There are excellent dwarf varieties for container gardens or forward in your floral border where you can admire the shaggy tubular flowers of the bee balm flower. Choose bee balm flowers often to encourage flower production. The late header, or the removal of worn flowers, will promote a new flow of blooms.
How to Care Bee Balm Plant?
Bee balms are favorable to grow as long as you keep the soil moist. Apply a good multipurpose fertilizer and work it in the soil around the bee balm plant.
If you want a busier plant, pinch the tips of the stem when new growth appears in early spring. In late autumn, cut the bee balms up to a few centimeters in height. In cold areas, it can completely die on the ground during the winter but will reappear in the spring.
The bee balm plant is sensitive to powdery mildew, which is gray and dusty powder on the shoots and leaves, caused mostly in a cool and humid climate. If your bee balm plant develops mold, you can treat it with a fungicidal spray from your local gardening center. Mold can also be prevented by planting bee balm where it has good air circulation and avoiding water from above.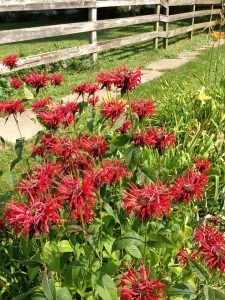 Benefits of having Bee Balm Plants in your garden
Bee Balm flowers can be used for flavorful tea for enjoyment and health.
They used it to relieve colic, fever, and colds and used fragrant lemon oil to smell soaps.
Bee balm is a beneficial herb for use both in animals and humans.
The dried plant can be ingested and made into the skin and eye bags.
It is also useful for burns and other wounds.
Bee Balm plant attracts pollinators like Wasps, which are a predator in nature and helps to eliminate pest caterpillars, grubs, and other harmful insects in the garden.
Health benefits of Bee Balm Plant
The species of bee balm are antimicrobial, soothing, edible, and medical benefits as well some of  the health benefits are listed below:
Bees balm tea is a digestive aid that helps relieve nausea, upset stomach, and gas.
Herbal steam can help to clear the nasal passages, or adding some of the dry herbs to a bath can give relax.
Boiled bee balm leaves wrapped in cloth for sore eyes, headaches, muscle spasms, fungal infections, and under bandages to slow bleeding.
Beebalms are used as a mouthwash, treatment for sore throats, and mouth sores.
Beebalm can act as a nerve and help people manage anxiety and depression.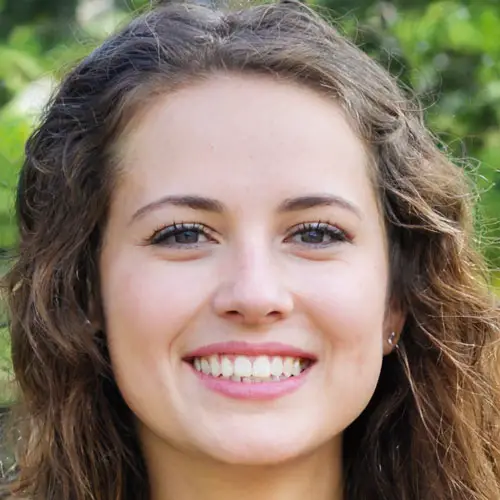 Amelia is a plant and nature lover! Ever since she was little, she loved spending time in her family's garden and learning about how to care for each plant individually. As an adult, she has dedicated herself to sharing what she has learned and continuing to expand her knowledge on the plant kingdom.