A kitchen garden is a garden that is close to the back door of our kitchen where you can grow vegetables, fruits, flowers, and herbs. This garden is made to eat fresh vegetables and fruits all year. In this way, you are encouraged to eat something fresh from your garden. You can include those vegetables and fruits in breakfast, lunch, snack, and dinner each day.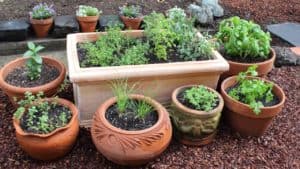 Berries, greens for green smoothies, juice, carrots for muffins, or even nuts and fruits can be grown for breakfasts: veggie platters, salads, a more green smoothie for lunches. Cooked vegetables, soup bowls, stir-fry, and carrot can be included in dinners. Likewise, desserts would consist of pies, fruited cakes, and cobblers.
There are several common, productive vegetables, fruits, and herbs that can be grown quickly in own kitchen garden. Like, tomatoes, broccoli, peas, zucchini squash, peppers, cabbage, beans, lettuce, beets, carrots, chard, radishes, etc. can be grown. Addition to this, in fruits, blackberries, and raspberries, strawberries, figs, gooseberries, apples, honeyberries, goji berries, currants, etc. can be grown in it.
How the kitchen garden differs from natural gardens?
Kitchen gardens are different from that of a regular garden, ornamental plants, and flower. The original idea of keeping the garden originated a long time back for having fresh and healthy foods. Nowadays, gardeners have learned to grow more than what is immediately needed for several purposes like future use, sell or give.
Importance of the kitchen garden
A kitchen garden is an inexpensive and handy supply of fresh vegetables and fruits, which are fundamental to nutrition and healthy life. The green vegetables contain vitamins and minerals, which protects us against diseases and builds immunity power. Lack of vegetables, mainly the green leafy vegetables, leads to malnutrition that causes conditions like anemia and night-blindness. To prevent malnutrition, dark green leafy vegetables and brown vegetables like carrots can be consumed. Similarly, the kitchen garden also helps us to solve the food problem. It is also a delightful hobby and serves to remove your mental pressures by keeping you busy.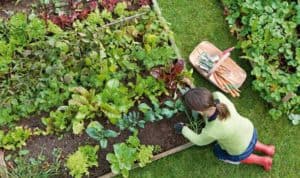 Likewise, the vegetable wastage can be used as organic compost as well, which can be further used as fertilizer for growing new vegetables, fruits, and herbs like garlic, tomatoes etc. It takes almost six months to make compost from wastages. By growing vegetables and fruits in own kitchen garden, the number of harmful chemicals that pollutes our environment and waterways can be reduced. Likewise, organically grown food is also sustainable and nourishes your soil by applying safe, natural and organic compost, fertilizers, and products.
Disadvantages
Despite the advantages of the kitchen garden, there are some drawbacks too. One of the main problems in these types of gardens is time. Not everyone will have enough time for the garden due to his or her busy schedule that might fail. Likewise, you may lose valuable space in your home and may get some injuries while working in the garden. Furthermore, if you lack proper knowledge regarding maintaining the garden, growing foods, watering, and harvesting, then that may be a disadvantage to you instead of having benefit.